We understand that travelers will be worried about the risks of traveling while the coronavirus pandemic continues across the globe. We will update this post with the latest information about France regarding travel, safety measures and the benefits of traveling in late 2020 and 2021. 
In June 2020, after lockdown had ended, we hit the road and left our home in the Loire Valley to visit some of our favorite parts of France. We felt very safe at every attraction, B&B and restaurant we visited. People are still being careful about observing the social distancing rules. And apart from seeing a lot of people wearing masks, it really feels quite normal. 
The roads and most popular attractions are very quiet. This means that if you're among the first tourists to return to France after the pandemic, they will be much less busy than usual. You'll therefore be able to enjoy them without the tourist crowds.
Safety measures: hand gel and masks
Although not mandated, wearing a mask is encouraged when you are out of the house, and especially in enclosed spaces such as workplaces and grocery stores. Some places may require wearing a mask to enter, and this is posted at the entrance.
Many people choose to wear the masks all the time; others only when they're near other people or in a confined space.
If you visit France in 2020 or 2021, we recommend bringing your own masks to France to wear in crowded areas. This will be for your own safety and peace of mind. 
Many grocery stores, shops, gas stations, hotels and B&B accommodations also offer hand gel for you to use when you arrive and leave. We recommend you take advantage of using this hand gel whenever you can. You may also carry a small bottle of hand sanitizer with you, which you can use when washing your hands with soap and water isn't an option. 
The Advantages of Visiting France in 2020-2021
The main tourist attractions are much less crowded
This is an advantage in two ways. First in terms of the pandemic, it means that social distancing will be easier to observe because you won't find the crowds that you normally find at these attractions. 
Second, because there are fewer people, you'll be able to enjoy a more peaceful and less crowded environment at some of the most popular places, including the Eiffel Tower, Mont St Michel and the French Riviera. 
We recently had the river at the Pont du Gard Roman bridge in Provence completely to ourselves. Normally we would find the river full of canoes at this UNESCO World Heritage site beauty spot.
Before - Pont du Gard during a normal summer:
Usual summer tourist crowds at the Pont du Gard Roman bridge in Provence (Photo  Lonely Banjo CC-BY SA 4.0)
After - Pont du Gard in June 2020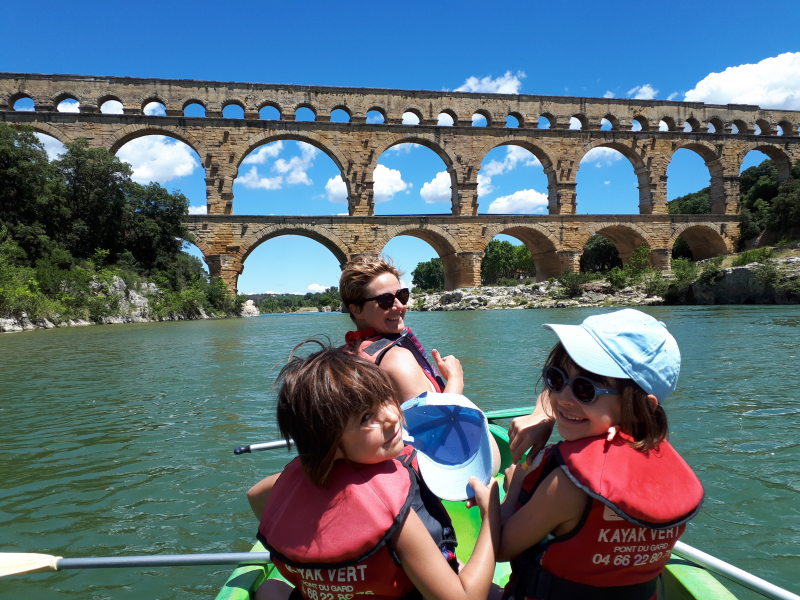 FJFY Founder Emilie Thyebaut, with daughters Pauline and Jeanne, at the Pont du Gard in Provence. We had the whole river to ourselves. (Photo© France Just For You)
Prices may be lower
We've found that some restaurants are offering discounts, special offers, or lowering their prices all round to attract more customers. 
The pandemic has hit the catering and hospitality industry hard. Restaurants and other food venues are now fighting to get back on their feet, offering incentives for people to dine with them. 
The roads are less congested than usual 
We believe driving around France is the nicest way to explore our country and discover all the hidden gems. 
We have been on the road in Provence this month to visit our favorite secret places, B&B accommodations and restaurants. We wanted to get a sense of the situation there following the worst of the Covid-19 pandemic in France. 
We found that roads that would normally be busy at this time of year, especially with tourist buses, are now much quieter (The D71 and D23 routes along the Verdon Gorge, for example). This makes it easier to stop and park at viewpoints along the routes, and faster to get from A to B in general.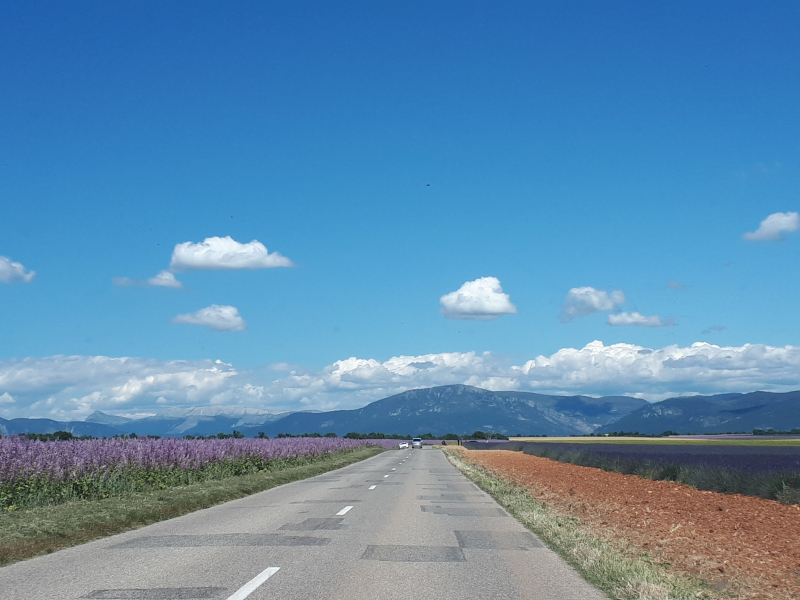 The quiet country road in Valensole, Provence (Photo © France Just For You)
big cities have adapted to a slower pace of life
The long confinement and social distancing measures have forced people (especially Parisians) to adapt to a slower pace of life. On the streets of Paris, you can expect to find more space to walk and fewer locals rushing back and forth.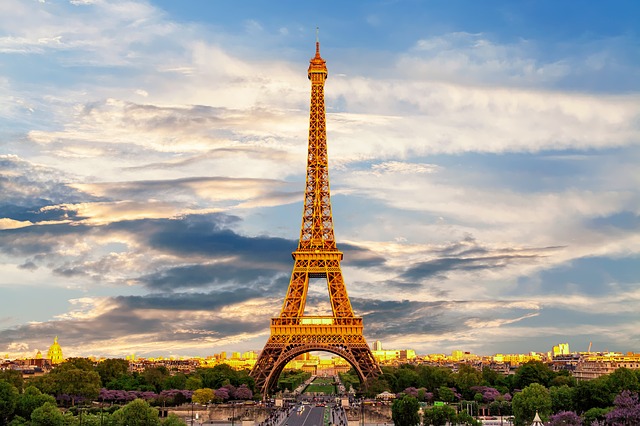 The Eiffel Tower on a summer's evening (Photo: Pixabay)
You can expect an even warmer welcome than usual
At France Just For You, we only work with premium Bed & Breakfasts and boutique hotels where we know the owners personally. We know the hosts will always give our travelers a warm welcome. 
On our recent travels, we found that most local restaurants, bars, and wineries we're visiting are even more friendly and welcoming than usual, as people are eager to welcome tourists and get back to work.

Our Bed & Breakfast hosts always give our travelers a very warm welcome 
Are you worried about traveling abroad? Reach out to us. 
We know that you'll have questions about safety and the latest Covid-19 update, so we warmly invite you to call or email us to talk through any concerns you have.