Disneyland Paris is about to get an impressive new $2.5 billion expansion over the next few years. Those in charge have remained tight-lipped about the details of this expansion but we have managed to extract the basic gist from the powers that be. It looks like three brand new areas are going to be added to the park in the biggest expansion since the park first opened in 1992.
Situated just outside the French capital, Paris, Disneyland Paris has long been captivating visitors from around the world. Did you know that Disneyland Paris alone accounts for about 6.2% of all of France's tourism? The park also employs 16,000 people from over 100 different countries and created a total of around 56,000 direct and indirect jobs. Not only is the park tons of fun for the whole family, but it is also an important player in France's economy.
Overall, Disneyland Paris get around 13.5 million visitors per year, not quite the 18 million that Disneyland California gets, but far from a neglible amount! So, what's in store for these visitors?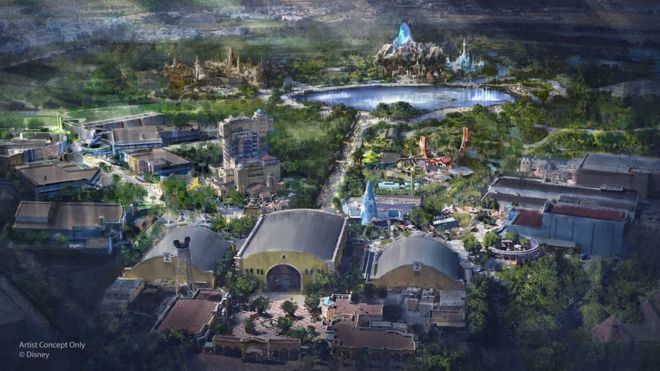 Artist's impression of Disneyland Paris after the new expansion - © Disney
The New Areas
For those who have never been to a Disneyland park, let me explain how it works. The park is divided up into different areas, each one with its own theme. The Disneyland Paris park is currently divided up in Discoveryland, Frontierland, Fantasyland and Adventureland.
Frontierland, for example, is wild west themed, which means that all of its rides and attractions correspond to this concept. And then you have Main Street at the entrance of the park, which is home to the park's shops. This is where you buy your Mickey Mouse ears and giant gobstoppers.
The new expansion is expected to bring three new areas to the park. They are yet to be named but they are expected to be based on Frozen, Star Wars and Marvel (creators of Spider-Man, Iron Man and The Avengers). There is even going to be a Marvel-themed hotel opening at the park in the near future.
Top Rides at the Park
There is a lot to do at Disneyland Paris and you probably won't have time to go on every single ride. If you need help narrowing it down, the following are some of the rides you absolutely mustn't miss:
Ratatouille
Pirates of the Caribbean
Big Thunder Mountain
Buzz Lightyear Laser Blast
Tower of Terror
You are never too old to be a big kid for the day and where better to do it than Disneyland Paris!
Other Activities in Paris
Of course, Disneyland Paris is just one of a myriad of activities available to tourists in Paris. Once you've finished in the park you might want to head into the city centre and grab some falafel in the famous Marais area of the city. Alternatively, grab your camera and seek out some of the world's most iconic landmarks, such as the Eiffel Tower, Louvre and Arc de Triomphe.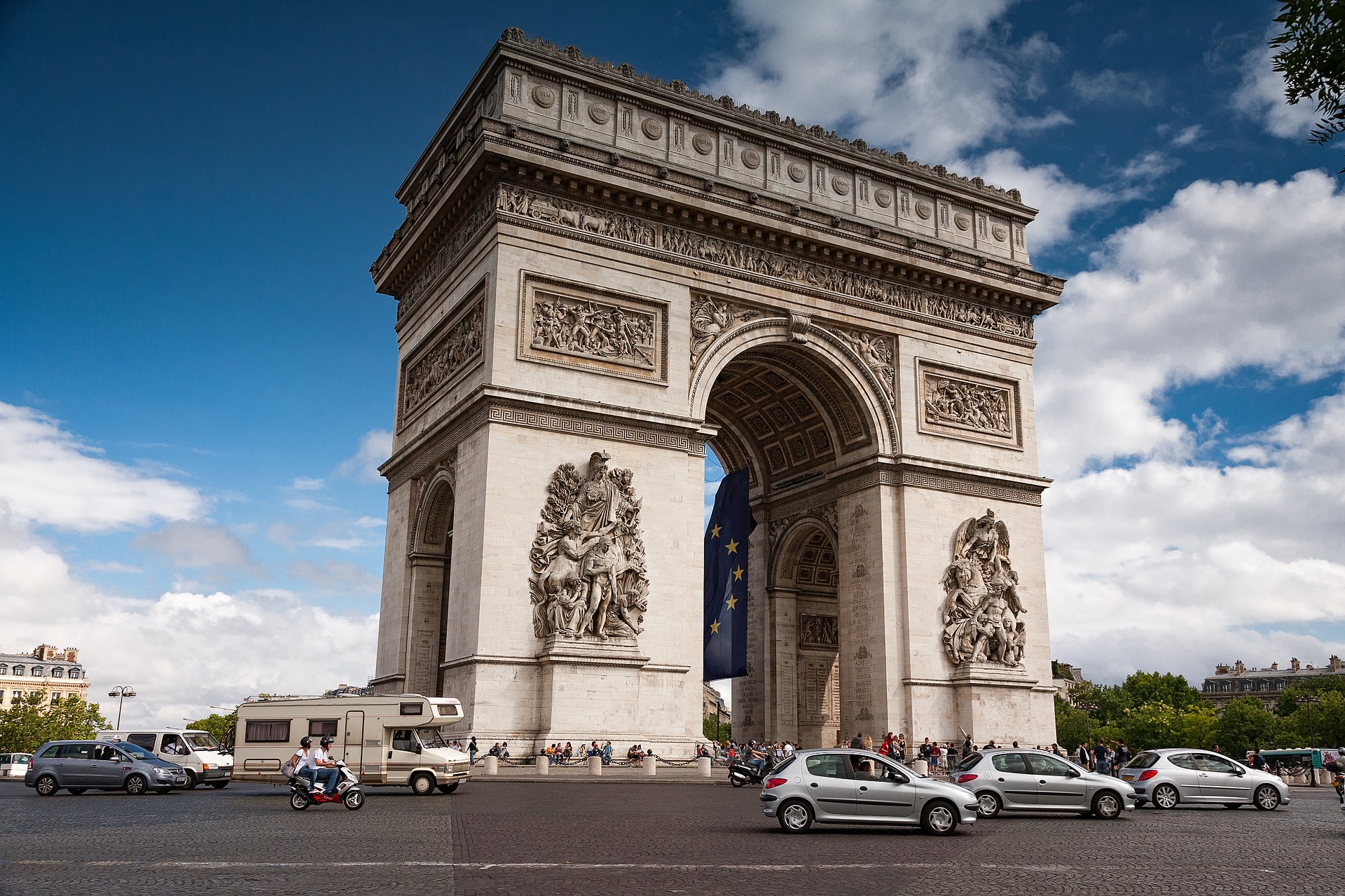 The Arc de Triomphe, one of Paris' most iconic landmarks
Had enough of the city? The TGV (high-speed train) is ready to whisk travellers away from the capital and out to France's beautiful rural regions. Spend some time meandering through the countryside in the Dordogne, checking out the castles, or head to the Basque Country and kick back on the beach for a bit. It is out here in provincial France that you will get a really authentic experience of the country. This is the France you dreamed of, with its cobbled streets and weekend farmer's markets.
If you are interested in travelling through France but aren't sure where to start then don't hesitate to get in touch with us. We can help you create your very own itinerary for your vacation based on your tastes and preferences. Whether you want to explore the vineyards of Bordeaux, the gastronomy scene of Provence or the coastline of the French Riviera, we can help. We will show you were to go and where to stay so your holiday is as perfect as possible.