By 2024, Paris's main airport, Roissy-Charles-de-Gaulle will have a fourth terminal. This will come just in time for the arrival of the Olympic athletes when Paris hosts the 2024 Olympic Games. The summer games are expected to take place between July 26th and August 11th.
Paris Charles de Gaulle Airport
Currently, Charles de Gaulle airport is the 10th busiest airport in the world and the second busiest in Europe, after London.
On average, the airport receives almost 70 million passengers per year. Its busiest routes are to New York, London, Barcelona and Dubai.
The busiest airport in the world is the Hartsfield-Jackson airport in Atlanta, Georgia, which receives over 104 million passengers per year. This is followed by Beijing in second place and Dubai in third.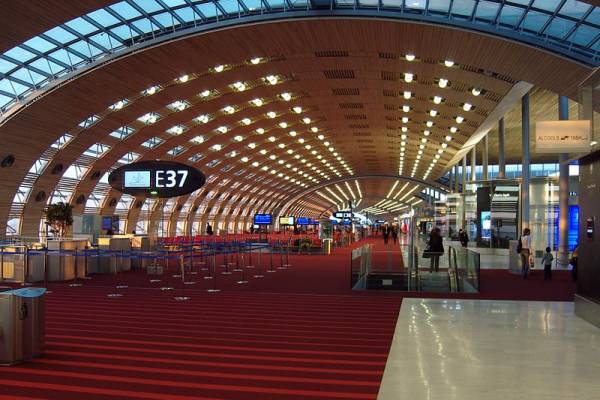 Terminal 2 in CDG Airport - ©Eric Salard
Paris-CDG new terminal project
The first brick is yet to be laid in the construction of the new terminal, but it is expected to have the same capacity as the nearby Orly airport, Paris's second and slightly smaller international airport. Altogether, it is expected that this new terminal is will receive in excess of 30 million passengers per year.
Once the terminal has been built the terminal of Charles de Gaulle airport will have a combined capacity of around 120 million passengers overall.
The first section of Terminal 4 to open will be dedicated exclusively to Air France and members of the Skyteam. This section will have a capacity of between 7 and 10 million passengers.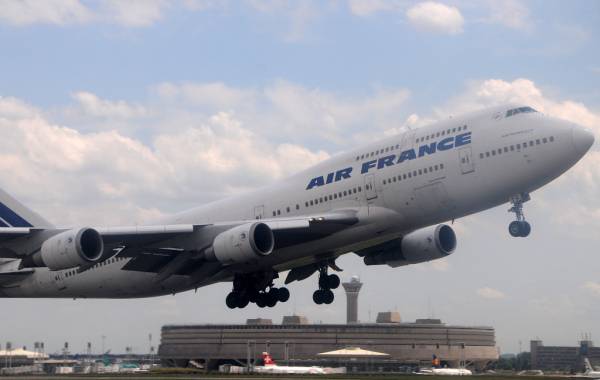 ©Citizen 59 - Flickr
CDG Express train to Paris Center
The announcement of this new terminal is accompanied by news that the much awaited Charles de Gaulle express finally has a completion date. This train will connect Paris's biggest airport with Gare de l'Est (in the center od Paris). Originally suggested in 2008, the route was postponed but is now set for completion in 2023. Just in time for the new airport terminal!
The purpose of the CDG Express is to alleviate some of the congestion on the metro line RER B, which currently connects Paris to the airport - and is really a bad train for foreign travelers to use with luggage. 
If you plan on visiting France then you will almost certainly fly in to the Charles de Gaulle airport, particularly if you are flying in from the United States. From the airport, it is just a short journey into the city centre, which is where your adventure begins - better on a taxi or a uber than using public transportation, as currently set-up.
Avoiding Paris Airports to visit the French regions
Alternatively, there are a number of domestic flights that fly out of France. If you're not interested in staying in the capital, why not hop straight on another flight and head down to Nice airport on the French Riviera or Bordeaux Mérignac Airport to the South West of France. Marseille Marignane airport is also a great option for travelers who want to visit Provence region. 
If your best options are via Paris airport, just let us know and we will be happy to organize your trip from there with the most adapted transportation means based on your customized itinerary.
If you are interested in exploring France but are not sure where to start, don't hesitate to get in touch. We have a number of tours available that will take you through some of the most beautiful parts of France and allow you to get a real taste of authentic life here.
So you can enjoy the real france.