Guillaume and I have been exploring Burgundy lately - La Bourgogne ! We have found some very nice and cozy Bed & Breakfasts in the heart of Burgundy: between Dijon and Beaune. Everybody imagines that Burgundy vineyards may be comparable to Bordeaux but it is wrong. The main vineyards of Burgundy are spread in one hillside of about 50 kilometers. So there's a lot to see and to taste, and very few driving.
You can trust us, we have tested and tasted a lot...so you'll get the best experience Bouguignonne!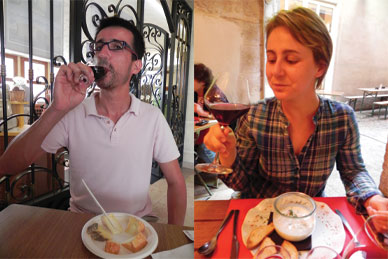 We hope you'll like what we are preparing for you.
Emilie