Art comes alive, exploding in color and movement at the immersive Carrières de Lumières in les Baux-de-Provence and at the Atelier des Lumières in Paris. And in 2021, the experience will be very rich, as the two themes are:
Gaudi, the Architect of the Imaginary
Dali, the Endless Enigma
Music accompanies you as you dive into the universe of these artists. Projections on the walls and floors make you feel as you are swimming in the different works by Dali and Gaudi.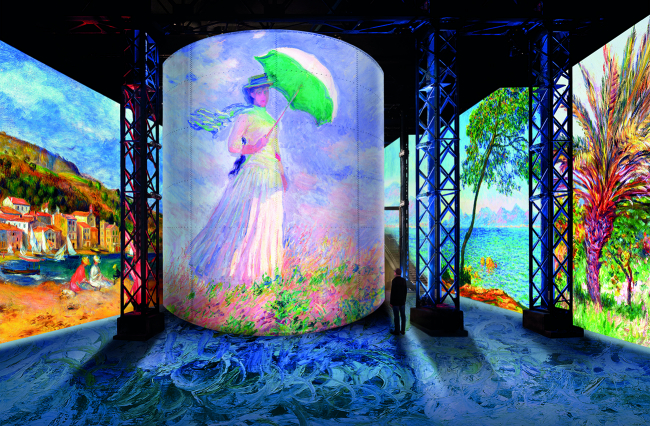 Atelier des Lumieres © Culturespaces / Nuit de Chine
Both venues are great, however we prefer the Carrières de Lumières in les Baux. The spectacle takes place in an old quarry called Les Grands Fonds, started in 1800 in order to fulfil the increasing demand for building stone at that time. The quarry closed in 1935, as new building materials such as steel and concrete were being developed. In 1959, the artistic drama of the site took over, becoming the backdrop for some operas, films sets, etc. The scenographer Joseph Svoboda had the idea of using the exceptional space for a sound and light show. The actual Carrières de Lumières opened in 2012.
If you are not visiting beautiful Provence, take advantage of the sister site, the Atelier des Lumières, in Paris. Housed in a foundry dating from 1835, the experience is also enchanting.
Whichever site you visit, it is necessary to book in advance via their websites.
Salvador Dali
Prominent Spanish surrealist painter Salvador Dali was born in Figueres, Spain, in 1904, only 9 months after his brother of the same name died from gastroenteritis. When Dali was five years old, he was taken to his brother's grave and was told that he was his brother's reincarnation. Now how surrealist is that?
In the late 1920s, Dali made many trips to Paris and frequented other artitists, such as Picasso, Magritte, Miro and the poet Eluard. It was at this time that he was introduced to the surrealist movement. Dali is probably best known for his 1931 painting, The Persistence of Memory. In addition to painting, his repertoire also included film, sculpture and photography.
Dali married Gala (who had previously been married to Eluard) in 1934, and she became his primary muse as well as his business manager. Both were artists and enjoyed indulging in unusual and grandiose behavior. Gala died in 1982, and it is alleged that she had been dosing Dali with a mix of unprescribed medicine that damaged his nervous system and eventually made it impossible for him to create his art. He died in Figuera in 1989 at the age of 84.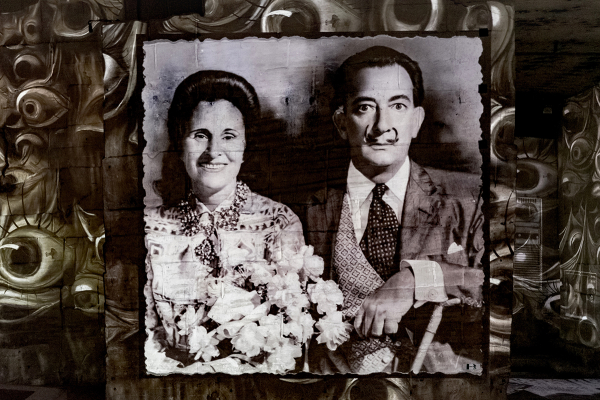 Dali and his muse and wife, Gala (Photo : Eric Spiller, Culturepaces)
Antoni Gaudi
Born in Catalonia in 1852, Antoni Gaudi showed an early interest in architecture, graduating from the Provincial School of Architecture in Barcelona in 1878. Greatly influenced by nature, Gaudi was part of the Catalan Modernista movement. His works are peppered throughout the city of Barcelona, crowned by the Sagrada Familia basilica. Gaudi died in 1926 (after being hit by a trolley car), while working on the Sagrada Familia. The Basilica is still under construction today, with a completion target date of 2026, marking the 100th anniversary of Gaudi's passing.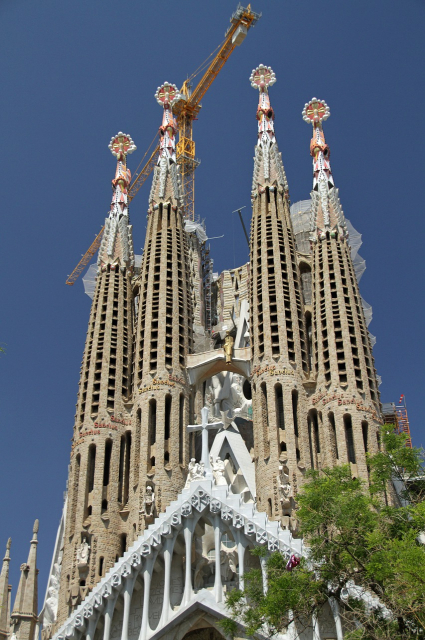 The Sagrada Familia in Barcelona (Photo : Pixabay)
 - Laura Crotet, France Just For You
If you are inspired to visit other "Wonders of France", read more here.