for 2/3 people
Truffle has such as special taste that you should not go for a complicated recipe to enjoy its flavours...The best is to grate it on pasta or in eggs. You may keep fresh truffles in a box in the fridge together with whole eggs...it will give the taste to the eggs.
What we do when we have a fresh truffle (not really often): we grate it in butter and place this truffle butter in ice-cube compartments in the freezer. Then, when we want to flavor a dish with truffles, we just get a butter-cube or 2. 
INGREDIENTS
a small can of truffles in the oil or even better a little piece of fresh truffle to grate on top of the pasta
2 cups of fresh mushrooms (shiitake, button, paris)
300g of thick cream
300g of fresh linguini or tagliatelle which you will cook al dente
6 cloves of garlic
1 medium onion
salt, pepper, olive oil
PREPARATION OF THE TRUFFLE PASTA
Cook the pasta al dente
Heat olive oil and 2 spoons of butter in a pan
add the onion and garlic until it gets brown but not burnt
stir all the mushrooms and keep a little bit of the mushroom water in there so it won't get dry
add the cream and pasta and mix it all + salt and pepper.
when ready to serve, grate the truffle on top of the plate.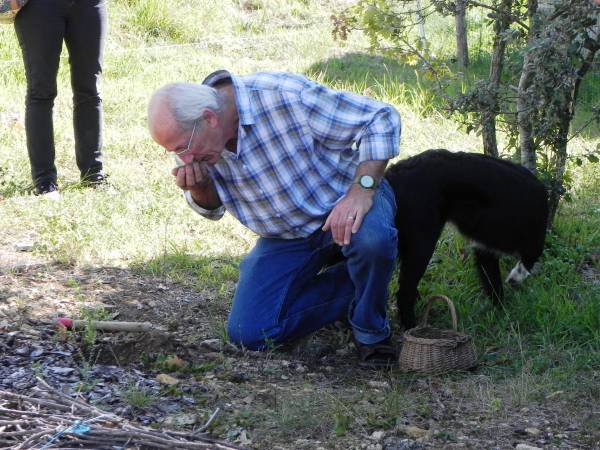 Truffle Hunting in Dordogne
Bon appétit !