We finally have some tomatoes ripening in our garden and this Tomato Tarte Tatin is one of my favorite things to make for a light summer meal. Unfortunately, there was not quite enough tomatoes ready in the garden, so I had to add some from the market.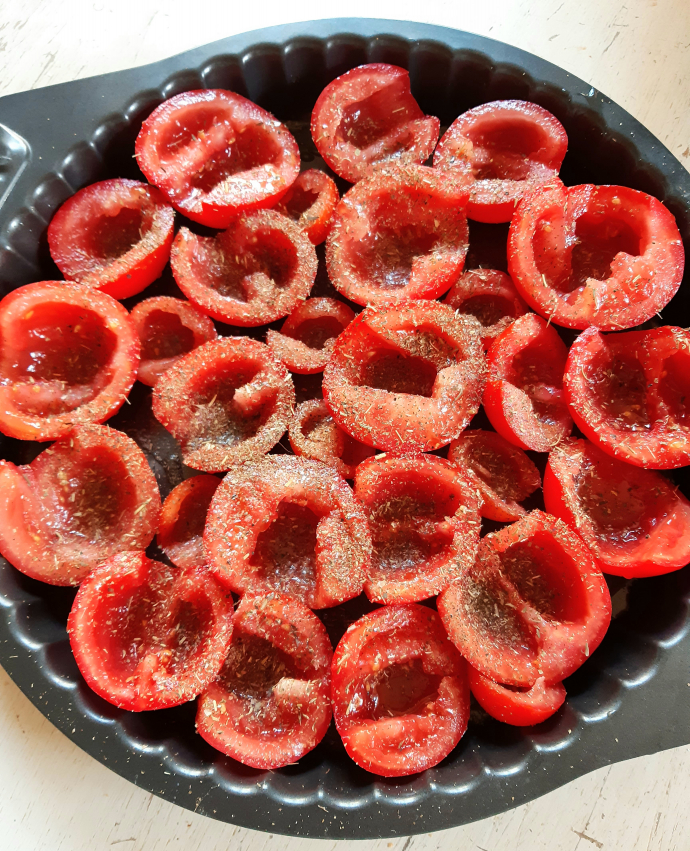 Emptied tomatoes (Photo© France Just For You)
This recipe feeds about 8 people. I like to serve it with a simple green salad with garlic croutons and a crisp and cold white wine from the Mâcon area.
Ingredients:
12 medium sized tomatoes, cut into halves and emptied
5 tablespoons of tapenade, preferably made from black olives, but green will work too
Olive oil
Pâte brisée (pie crust) – I just buy one from the supermarket
Herbes de Provence
Salt and pepper
Optional: ¾ cup goat's cheese and a handful of basil leaves
Instructions
Pre-heat the oven to 350°F and grease the bottom of a round quiche-style dish with olive oil.
Place the emptied, halved tomatoes, skin side down, in a circle filling the dish. You can sort of squeeze in the tomatoes because they will shrink a little while cooking.
Top the tomatoes with salt, pepper, herbes de Provence and a good drizzling of olive oil. Cook in the oven for 30 minutes, until tender, then take out, but do not turn off the oven.
Spread the tapenade on the crust to about 1 inch from the edges. Delicately place the crust over the tomatoes, tapenade side towards the tomatoes, and tuck the edges down towards the tomatoes.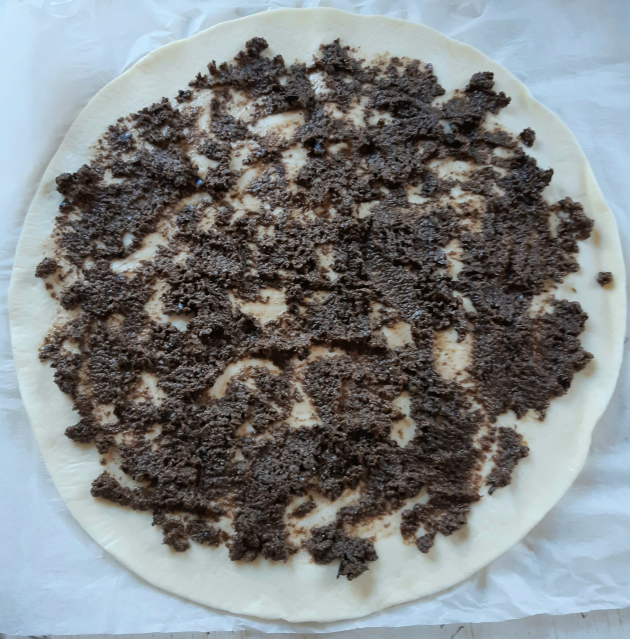 Place in the oven for 30–40 minutes, until the crust is cooked and golden.
Let the tarte cool off a little, take a knife to light loosen the edges, then flip the tarte over onto a service platter.
If you'd like, you can crumble the goat's cheese and basil on top, or serve as is. The tarte can be served warm or at room temperature.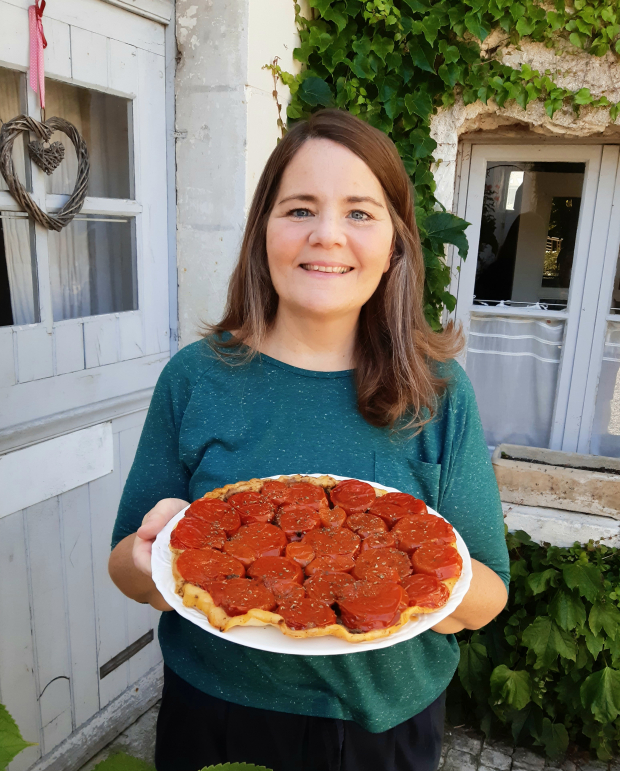 Laura with her homemade tomato tarte tatin (Photo© France Just For You)