This is a delicious and very easy recipe for two people to share.
Ingredients:
- a small red kuri squash
- 5 to 7 table spoons of sour cream
- bacon strips (200 gramms)
- some grated cheese
Preparation :
1. Cut the bottom of the squash so it remains stable in the serving dish. Then cut the top of the squash and take out the seeds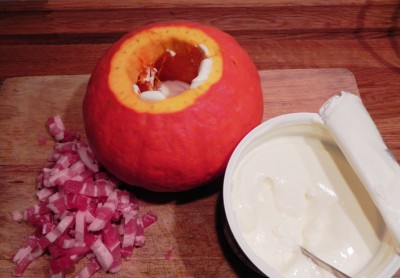 2. Fill it with the bacon strips and the sour cream up to the top. Add some pepper and put back the top of the squash.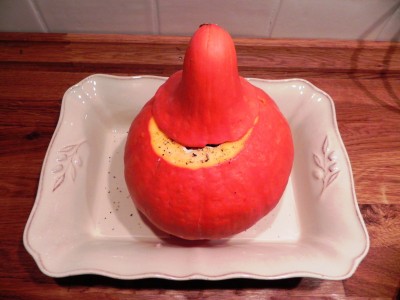 3. Cook it in the oven for an hour at 200°C (about 400°F)
4. Take out the top of the squash and add the grated cheese. Put under the grill until it is melted.
5. Serve with 2 spoons in the squash. A side salad brings some freshness.You can accompany this dish with a strong red wine such as a South American wine or a Bordeaux. Good appetite !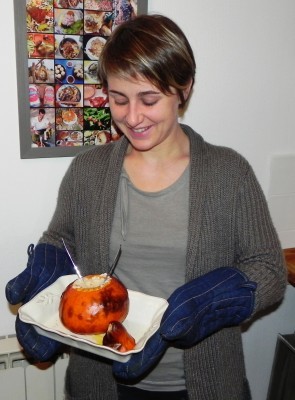 It is the squash season, the château du Rivau in the Loire Valley makes amazing garden decoration with pumpinks.
Take a look at our Loire Valley tours!