A hot air balloon ride is an amazing experience ! It is very peaceful and relaxing. From the balloon, you will discover many properties, gardens and landscapes you can't see from the ground.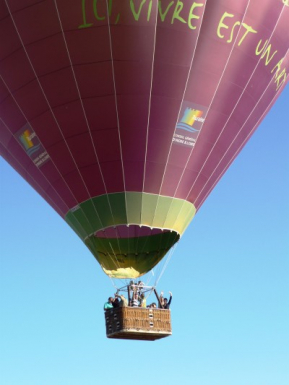 These are few tips we'd like to share with you :
1. Nobody can tell you in advance where you'll land. It means that you can't be guaranteed to see this castle or this town. Depending on the winds, in 1 hour ride, you can travel over 5 miles or 12 miles. A car from the balloon company will follow the flight and pick you up at the arrival point to take you back to your car at the departure point. 
2. Balloons are very sensitive to weather conditions: a little wind and the ride can be postponed.
3. It gets very hot when the pilot turns the gas jets on. We warmly recommend you to wear a cap or a hat. It is usually about 6°C (42°F) warmer in the gondola than on the ground.
If you understand and agree in all these points, you'll have a great time !!
What FRANCE JUST FOR YOU can do for you?
As a hot air balloon ride is subject to weather conditions and can be postponed or cancelled, we take care of the booking for you and organize a ride with a very friendly English speaking pilot. Then you'll pay directly the pilot, so you do not have to advance the funds if by any bad luck, you could not get on the balloon.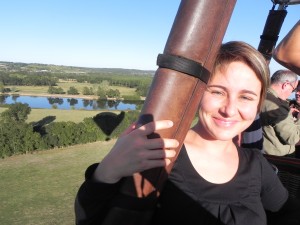 If you have any question about the hot air balloon ride, please do not hesitate to ask us: emilie@france-justforyou.com