Chocolate eggs and rabbits…Easter lamb…where do all these traditions come from?
Easter week-end is behind us, and like every year we have spent half of our time seated at the family table….eating!
Why do the bells ring on Easter Sunday ?
French children would answer you: to announce the opening of the eggs' hunting. This is true, but there is a second reason coming from Christianity: since the Holy Thursday (last meal of the Christ) the bells of the French churches remain silent as a period of mourning. In France, we tell the children that the bells are gone to Roma and that they'll bring back the eggs that they'll disperse on their way back. The bells will ring again to celebrate the resurrection of Jesus Christ.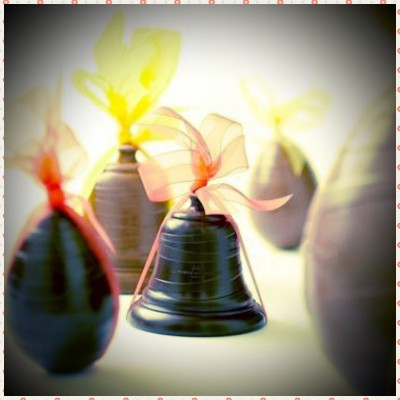 Why do we offer eggs and rabbits mainly?
The egg tradition comes from Antiquity. Egyptians and Romans used to offer eggs for Spring to their Gods as they were a symbol of life and rebirth. During the Pharaoh, people would write their wishes on eggs for the God Ra to have them become reality.
From the 4th century, the Christian Church has forbidden to eat eggs during Lent. The eggs accumulated during that time are traditionally decorated and offered to relatives.
Rabbits come from pagan traditions and symbolize fecundity. They have been associated with spring and Easter for a very long time.
Easter lamb
Easter lamb in France is a very strong tradition and a delicious meal that the whole family shares together...almost as strong as Christmas turkey's tradition. We call it Agneau pascal (Easter lamb).
The sacrifice of Jesus is symbolized by the sacrifice of a lamb in different religions. To celebrate the resurrection, we traditionally eat roasted lamb to remember the Christ sacrifice.
In France, Easter lamb comes with bean and potatoes.