Serves 6 people
Ingredients
6 apples
2 pears
a small packet of vanilla-flavored sugar
120g butter
160g all-purpose flour
125g granulated brown sugar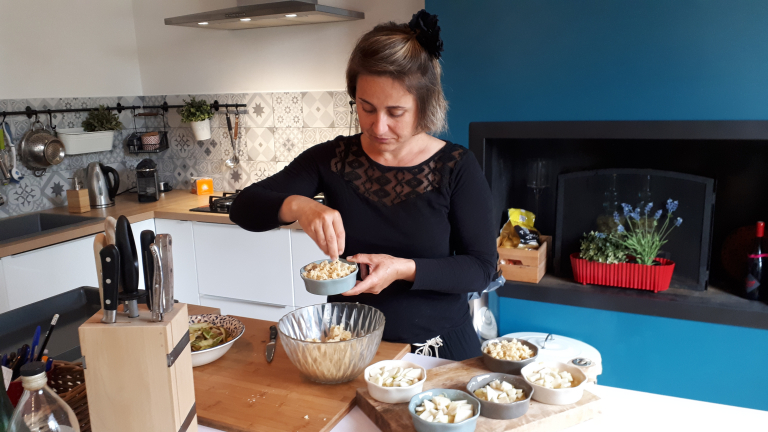 Emilie preparing the apple and pear crumbles. Photo © France Just For You
Instructions
Cut the apples into pieces and cook them in a pan until they get quite dry.
Add the pears, without cooking them, cut into smaller pieces
In a bowl, mix the flour, sugar, vanilla sugar and soft (not melted) butter by hand
Put the fruit at the bottom of a dish and spread the paste across the top.
Cook at 190°C for about 15 minutes, until they get a nice golden color.
Bon appétit! 
Photo © France Just For You