Marseille (pronounced Mar-say) is France's oldest major city, founded in 600 BC by the Greeks from Phocaea. Also the second largest city in France after Paris, Marseille is a must see in the region.
What to do & see in Marseille
Marseille was taken over by the Romans 2000 years ago. Their settlement in Provence brought many changes. In the city, they built an agora forum, as well as a Roman theater and thermal baths. There are a few ruins today in the Museum of the Roman Docks, near the Vieux-Port (Old Port).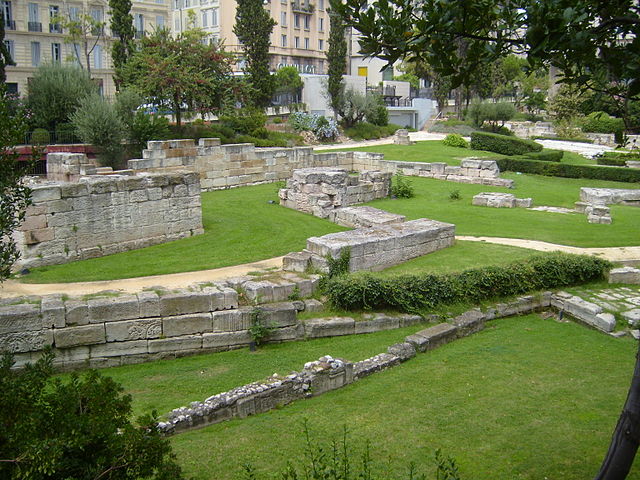 Marseille's Ancient Harbor ruins (Photo© SiefkinDR CC-BY SA 3.0)
But if you want to see some beautifully preserved and more extensive ancient Roman sites, we recommend driving out of the city to the Pont du Gard Roman aqueduct, the Théâtre d'Orange Roman amphitheater and the Roman arena in Arles.
You might say that the city of Marseille is a museum in itself. For millennia, Marseille has relied on its ports, so unsurprisingly the city revolves around the Vieux Port. Its position on the Mediterrean Sea allowed for international trade and migration over thousands of years. Marseille has been a home to immigrants from different nations, who have had a strong influence on the culture of Marseille throughout the centuries.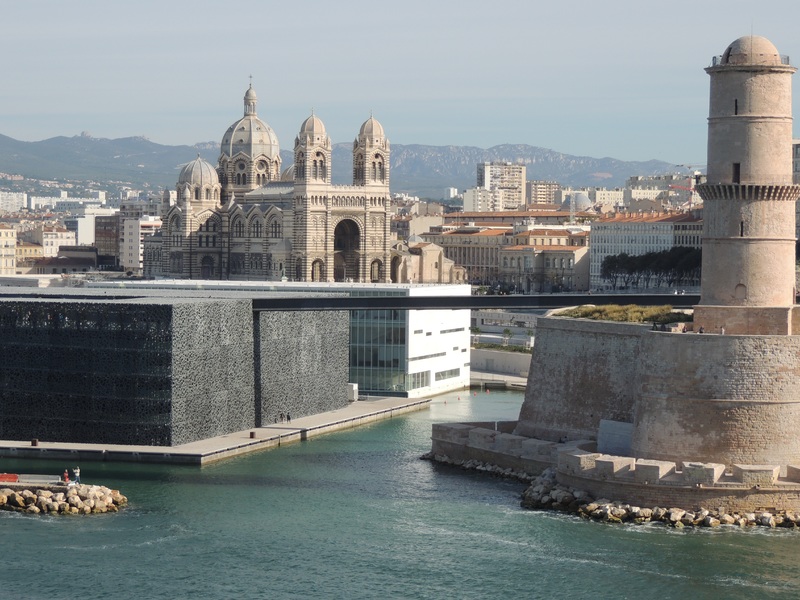 The Vieux Port / Old Port of Marseille, with the MUCEM on the left (Photo: Pxhere CC0)
In 2013, Marseille also became the European Capital of Culture and opened a new museum, the Museum of Mediterranean Culture, also known as the MUCEM. Exploring this museum isn't a 'must', unless you are interested in the history of the Mediterranean region.
However, the structure of the museum itself is quite impressive, so it's worth stepping inside just to admire it. You only need to pay the entrance fee if you want to look at the exhibitions.
If you go up to the roof, there is a walkway over to Fort Saint Jean, a 17th century fortress, which is really nice. Be aware that the museum doesn't open to individual travelers before 11am, and it's closed on Tuesdays.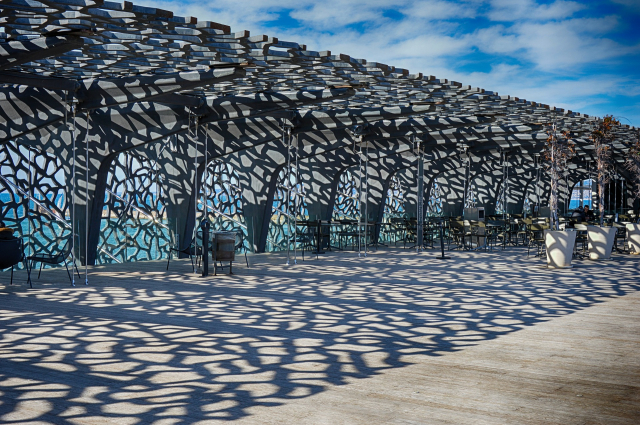 Stunning modern architecture on the rooftop of the MUCEM museum in Marseille (Photo: Pixabay CC0)
Another curious feature of Marseille's architectural landscape is the CMA CGM Tower, which is much taller than Marseille buildings. CMA CGM is a world leading shipping line company (where Emilie worked for 3 years - in their Miami office - before founding France Just For You). Designed by architect Zara Hadid, this building was completed in 2011 and hosts the company's headquarters.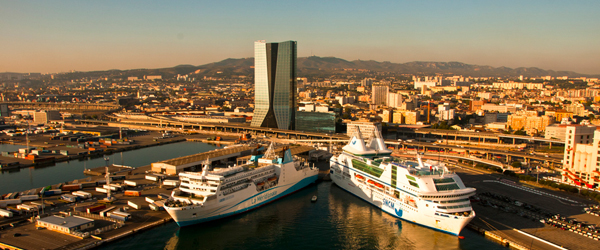 CMA CGM Tower & la Joliette district (Photo© Altivue)
Notre Dame de la Garde Cathedral
To enjoy the best views over the city of Marseille, including the Vieux Port, walk up to Notre Dame de la Garde Cathedral. It overlooks the whole city of Marseille. It's a long way up, so if you don't feel like walking, you may take the 60 bus from the Vieux-Port.
There are plans for a cable-car system - similar to the one in Barcelona - that will go up from the Old Port to the Cathedral. This has caused some political controversy locally… At the moment it's a case of 'wait and see' what happens in the years to come.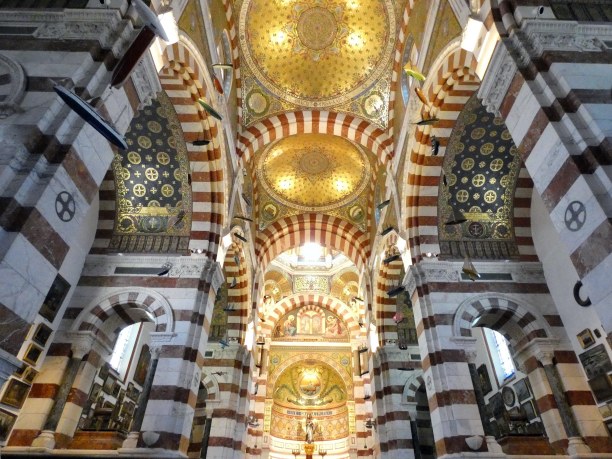 Inside the beautiful Notre Dame de la Garde Cathedral in Marseille (Photo: Pxfuel CC0)
A meal in Port des Goudes
After your self-guided city tour of Marseille, you may like to escape the hustle and bustle. If so, there's a very nice place just along the coast called Port des Goudes. It has waterfront restaurants, beautiful sunset views and a backdrop of the mountains.
You will need to drive there, and we don't recommend visiting on a weekend during the peak season as it's extremely busy.  
If you're parked at the old port, exit it and drive toward the calanques, following the road next to the sea. On the way, you will pass by the Vallon des Auffes (where you'll find some of the most famous Bouillabaisse restaurants), the Plage du Prado and La Pointe Rouge. The road leads all the way to Les Goudes (which is a dead end - hence the crazy traffic on weekends).
There you're still actually in the city of Marseille, but you'll feel like you've been transported to a small Greek or Croatian port village. In the little port, we warmly recommend the L'Esplaï du Bar des Goudes restaurant (open every day except Wednesday). It's popular so we recommend booking and asking for a table on the terrace, with a view of the marina.
Parking is difficult so don't be afraid to drive around a bit and squeeze into the smallest spot possible. You'll only have a few minutes' walk to wherever you want to go in Port des Goudes.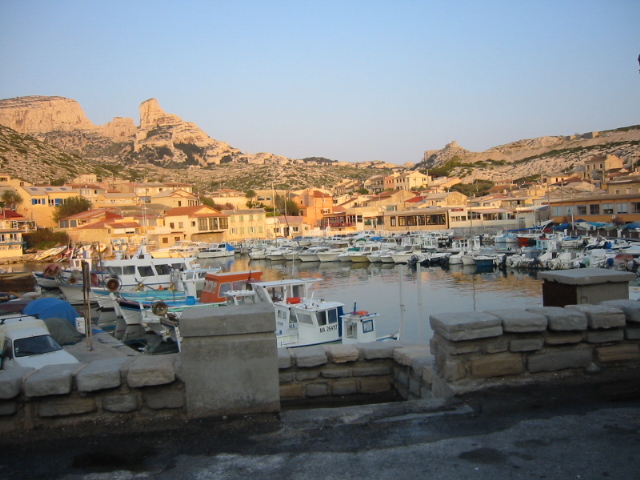 Port des Goudes, Marseille (Photo© Arnaud 25 CC0)
Visit the stunning Calanques in Cassis
Driving East of Marseille, towards Nice, you will reach a very unique landscape called Les Calanques – the creeks. The most famous ones are around the town of Cassis. They are easy to access and don't require hiking shoes or climbing skills! This is also a beautiful port and a departure point for relaxing boat tours around the calanques.
From Cassis, there are several easy walks that will take you to 1, 2 or 3 different calanques creeks. Read our post on things to do in Cassis for more information.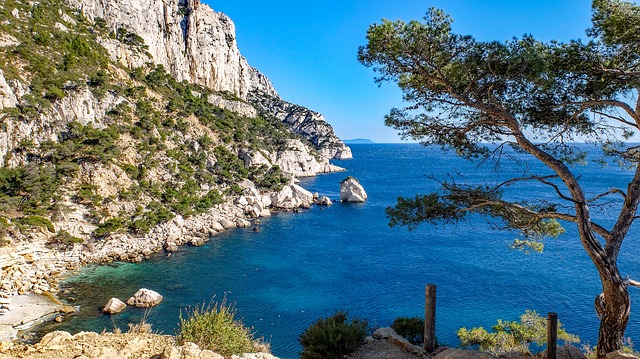 A calanque in Provence, a short drive from Marseille (Photo: Pxhere CC0)
Typical Marseille
To cool off on a hot day in Marseille the locals drink 'Pastis' or 'Ricard' depending on their favorite brand. This tasty aniseed-flavored spirit and aperitif should be a yellow-ish color. To drink it 'the Marseille way', add some cold water (not ice).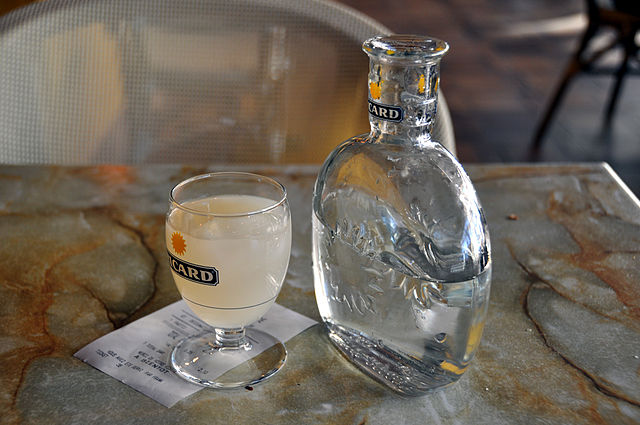 A refreshing class of Ricard (Photo© cyclonebill CC-BY SA 2.0)
"Bouillabaisse" is a seafood dish that you'll first enjoy as a soup appetizer and as a main course with whole fishes, croutons and the famous "rouille" sauce (a Provençal sauce made from crushed red chilli peppers, garlic, breadcrumbs, and other ingredients blended with stock). 
This is quite an expensive dish (about 50-60€/person) because there are lots of different varieties of fish in the dish (often about a dozen).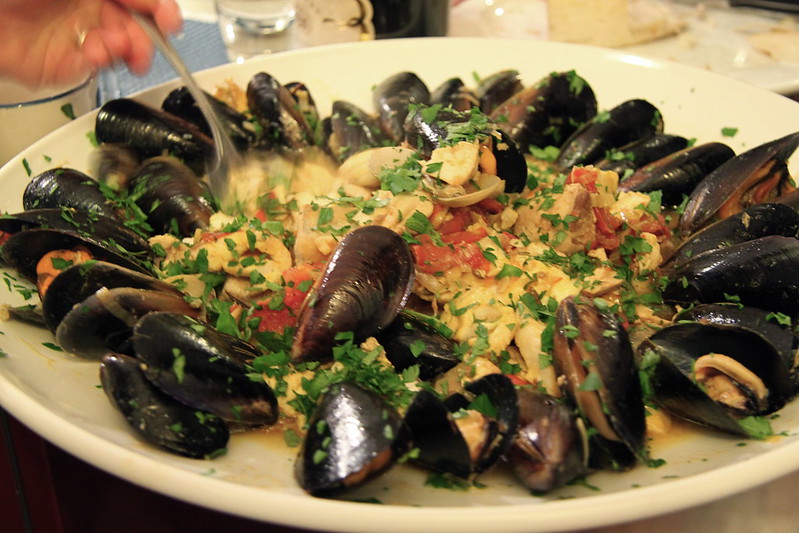 Bouillabaisse (Photo© Matt Ryall CC-BY 2.0) 
'L'Aïoli' is a garlic mayonnaise sauce. It is delicious with summer vegetables, salted cod fish, crispy bread and croutons, snails, mussels, potatoes, and eggs. You'll surely have a chance to taste it at any fish restaurant in Marseille. Here we share our Aioli sauce recipe for you to try at home!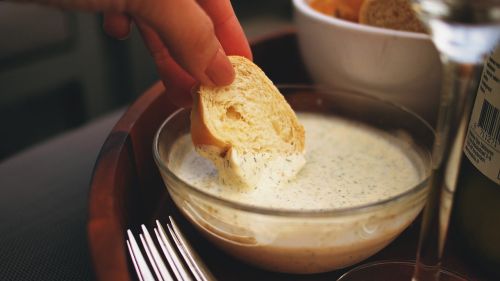 Aioli (Photo: Needpix CC0)
Marseille is famous for its soap, and there are many 'Savon de Marseille'  manufacturers. However, we recommend not buying in the city itself as it's very touristy and you can't be sure of the soap's origin. For an authentic and excellent quality soapy souvenir, visit the Marius Fabre soap factory (established in 1900) just north of Marseille (at 148 Avenue Paul Bourret).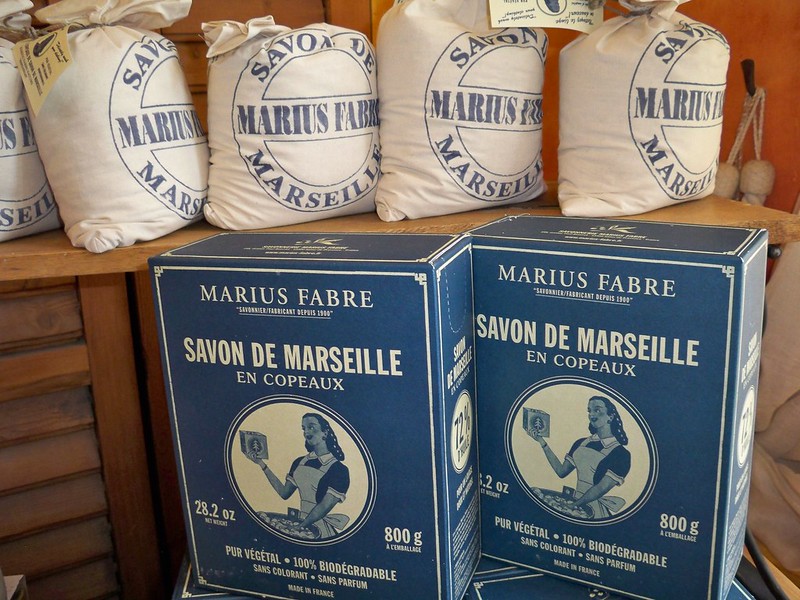 Savon de Marseille, from Marius Fabre (Photo© Daniel70mi Falciola CC-BY 2.0)
How to Get to Marseille
If you want to visit Paris before traveling south, it only takes 3 hours 15 minutes by high-speed TGV train from downtown Paris to Marseille. There are also direct high-speed trains to Marseille from Paris Charles De Gaulle Airport. 
Marseille is one of the ports of entry into Provence, thanks to Marignane Marseille Provence International Airport). The airport is in the North of the city, on the way to Avignon and Aix-en-Provence. It's perfect if you want to head straight to Provence without driving through the city of Marseille (which is a real nightmare).
If you have already been to Paris and don't mind not visiting again, it may be more convenient to fly straight into Marseille, with a stopover in one of the main European hubs. This avoids a return train journey to Paris. Indeed, Marseille International airport is smaller than the sprawling Paris CDG. It has all the conveniences you could want, including the car rental agencies and comfortable hotels. 
Tips on Driving in Marseille
Be sure to have some cash available to pay the tunnel tolls - they cost a few euros. Foreign credit cards do not always work in the machines.
Marseille drivers are hot-headed. Our advice is to stay calm, drive at your own pace, and ignore them. It's nothing personal; it's just a cultural thing.
Where to Park in Marseille
Marseille isn't easy to drive around, so we suggest you park the car near the Place aux Huiles in the 'Parking Q-Park Estienne d'Orves' or at the parking lot at the Mucem Museum. Both are near to the old port (le vieux port).
Have we tempted you to visit the south of France?
If so, why not let us plan a unique self-guided tour of France - just for you? Reach out to us with your France bucket-list and we will plan your dream vacation!
Feel Free to Email Emilie & Laura
Your French vacation is just around the corner.
You can also call us
French direct line :
+33 768 646 676
France is
6hrs ahead of East Coast
9hrs ahead of West Coast
9hrs behind Australia
France Just For You
Émilie, Guillaume Thyebaut & Laura Crotet
5 La Jasnière - 37130 Cinq-Mars-la-Pile - France
Our day tours to the Loire Valley will depart from the town of Langeais (zip: 37130).
Tour Operator registered by the French government n° IM044110021.
Proud member of the French Tour Operator Association: APST.