It is a real nightmare to find the perfect hotel in Paris. There are plenty of websites who will provide thousands of recommendations. Some of them offer more than 2,000 hotels in Paris with special deals or cheap packages. They are very useful tools but it remains difficult to figure out which hotel YOU need based on what you want to experience.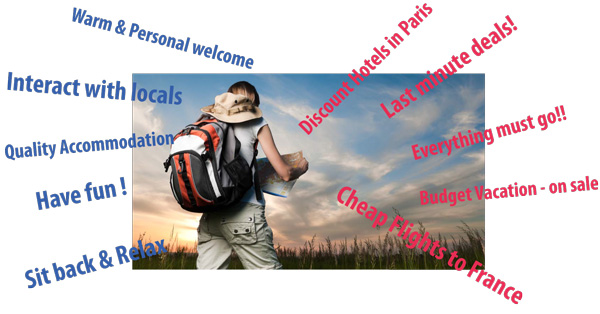 Paris Hotels - Boutique-Hotels
We personally spend several weeks a year selecting boutique hotels and visiting them to finally select only ten of them that match our criteria:
They are all lovely boutique hotels with a few number of rooms (15 to 30).
The boutique hotels we select have all a particular charm in their architecture and decoration.
The owners and their staff are helpful and paying attention to their travelers' needs.
The rooms are comfortable with queen size beds or twin beds.
 Last but not least, they follow the 3 rules to choose a hotel in Paris: Location, Location & Location.  The boutique-hotels we selected are perfectly located in different central districts of Paris to explore the ravishing city.
Paris Best Districts
You will be able to choose between staying on the Left Bank in the Latin Quarter or on the Right Bank of the Seine River in Le Marais, 5 minutes away from the Cathedral of Notre Dame de Paris.
For the nostalgic of the semester abroad in the Sorbonne University, we can offer accommodation in Saint Germain des Prés.
If you are more fascinated by the French fashion and want to be close to the Eiffel Tower, some of our Paris boutique hotels are located near Etoile and less than 5 minute walk to the Champs Elysées.
Get more details on our Paris Map.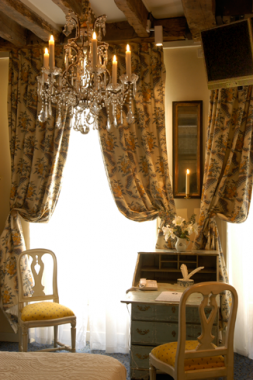 Apartment Rental in the heart of Paris
If you would like to live like a Parisian, you may consider a private apartment rental in Paris. Renting an apartment in Paris is a great accommodation solution for all types of independent travelers: families, couples, friends, etc.
Following the exponential evolution of apartment rental in all the touristic cities in the world, Paris has suffered a lot. Some entire blocks and neighborhoods have been transformed into apartment rental districts loosing all the charm of the capital city of France. Paris mayor has drastically stopped this evolution and many rental agencies have been bankrupted : be very careful if you pay ahead for a unit rental in Paris. 

We know the best tips to make the most of your stay in Paris. Then, we will also be happy to craft the rest of your itinerary whether you would like to explore Normandy, the Loire Valley, Provence, Bordeaux or Burgundy wine regions, etc. 
Crafting your days visiting Paris
Laura and Emilie are very happy to plan each of your days exploring Paris depending on:
What you may already know about Paris and what you wish to discover
Specific neighborhoods, museums, attractions you heard about
Experiences you would like to enjoy while in Paris
The type of food you like
If you don't know, we are happy to make recommendations for you to have the best time. 
Self-drive tours in France including a few days in Paris :