Omaha beach is sadly famous for the most devastating but glorious moment of the Normandy invasion. It is on this American sector that the number of Allies who had fallen, was the highest.
This very long sand beach remains a silent homage to the D-Day and its victims. The American cemetery of Colleville sur Mer, right behind Omaha Beach, stretching away as far as the eyes can see, reminds us of the importance of the battle of Normandy.
Omaha beach is key to understand the US invasion, however, if you are not very well documented - or if you are not properly explained by a local guide - you can definitely "miss it". This is why we work with local Norman guides who speak English fluently and have grown up in the area: they will have you factually live and understand what happened on D-Day.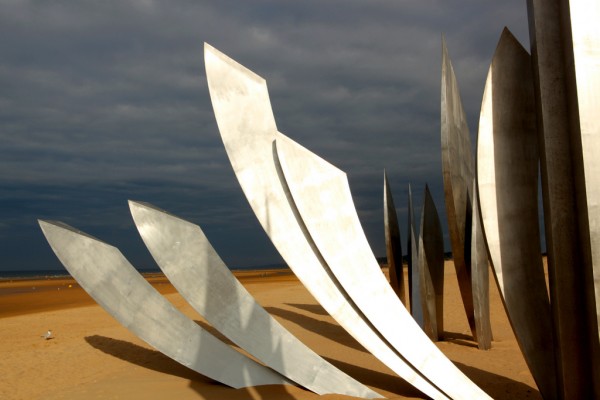 The Brave Men - sculptur on Omaha Beach
See our tour samples to the Norman WWII sites...and much more