This gougères recipe comes from France Just For You's Senior Trip Planner, Laura. 
This is one of my favorite recipes. I discovered gougères when meeting my future family-in-law for the first time. They are "Bourguignon" (from Burgundy), as are gougères. While traveling in Burgundy, you may be served gougères during a wine tasting. But don't wait until then, these are not complicated to make and I guarantee they will be a success.
I like to serve them before dinner, with a glass of Chablis, also from Burgundy. This recipe makes about 40 gougères, and they will disappear at a blink of an eye.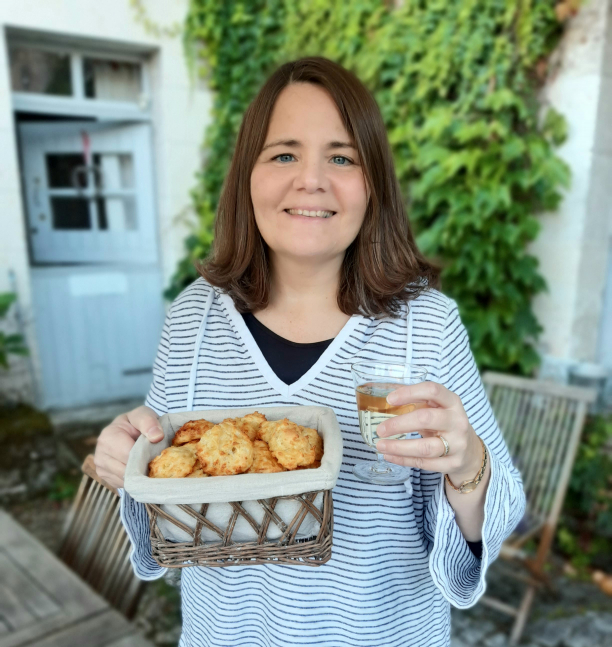 Ingredients
1/3 cup butter
½ teaspoon salt
1 cup water
1-1/4 cup flour
4 eggs
½ teaspoon cumin
¼ teaspoon pepper
1-1/4 shredded Comté cheese (if you cannot find this, either Swiss Gruyère or Emmenthal work too)
Instructions
Measure out all the ingredients before starting.
Heat the butter, salt and water over medium heat. Just when the first boiling begins, remove the pot from the heat, add the flour, and stir with a wooden spoon until completely mixed.
Put the pot back on the heat and continue stirring the mixture to dry it out, thus forming a ball that does not stick to the sides of the pan.
Remove from heat and let cool about 3 minutes.
Now, get your arm muscles ready for this part! Mix in 1 egg at a time. Make sure the egg is completely mixed in before adding the next. At the end, you arm will have had a good workout, but there is no cheating for this step.
Mix in the cumin, pepper and cheese. Cover and put into the fridge for at least 30 minutes, up to a day.
Pre-heat the oven to 400°F, and line a cookie sheet with parchment paper. Using two spoons, drop about 1 tablespoon sized balls on the sheet, leaving a little space between each ball. If you cannot cook them all at once, put the batter back into the fridge while waiting.
Put into the oven for 20 minutes. Do not open the oven during this time or the gougères will not puff up. After the 20 minutes, turn off the oven, and slightly crack open the door, leaving them in the oven for 5 more minutes. Then take them out of the oven, and let them cool another 5 minutes. The gougères can be served immediately, or later at room temperature.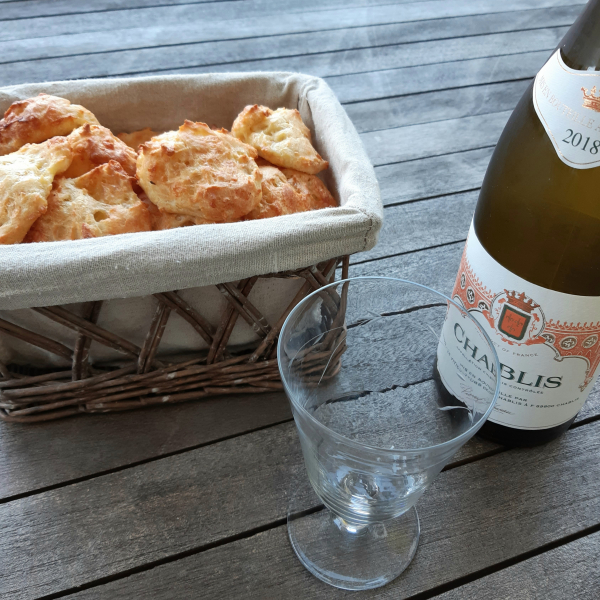 Bon appétit!