Next door to our office in Langeais there's a traditional French bakery - a boulangerie - owned by two couples, Xavier and Karine, and Fred and Marie. Xavier and Fred are brothers from Paris.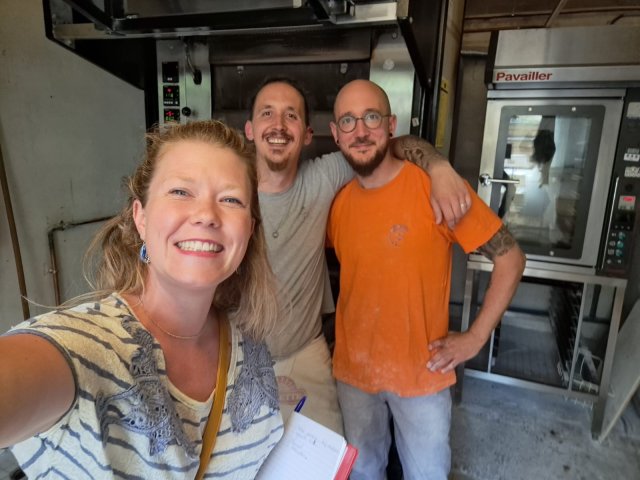 They all lived in Quebec for a few years, and they bought the bakery here in the Loire Valley together six years ago.
What is a boulangerie?
It's important to know that, to be considered a real bakery - a boulangerie - the bread has to be made on site by a qualified baker.
Fred has been a professional baker for 18 years and he's currently teaching his brother Xavier his skills while he makes other plans for the future. Karine serves customers at the front of the bakery.
Last week, our trip planner Clélia chatted to them to find out more about their daily routine and the process involved in making the traditional French baguette, which UNESCO added to its 'intangible cultural heritage' list in 2022.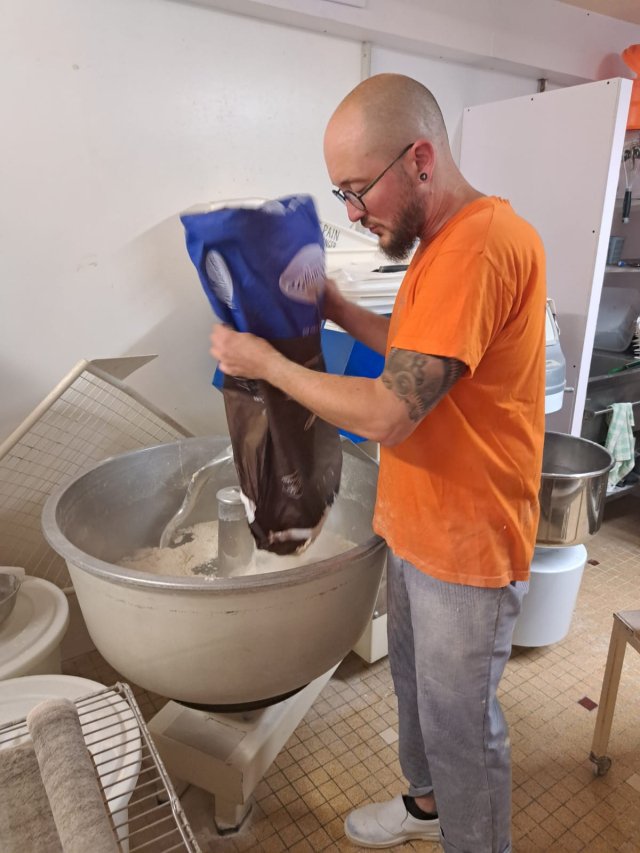 What makes a traditional baguette different?
It's important to note that there's a difference between a "white baguette", which you can find pretty much everywhere (even in big stores), and a "traditional French baguette", which only a real baker can make according to strict specifications: it must have no additives, it must not have been frozen, and it may only be made with a certain kind of wheat.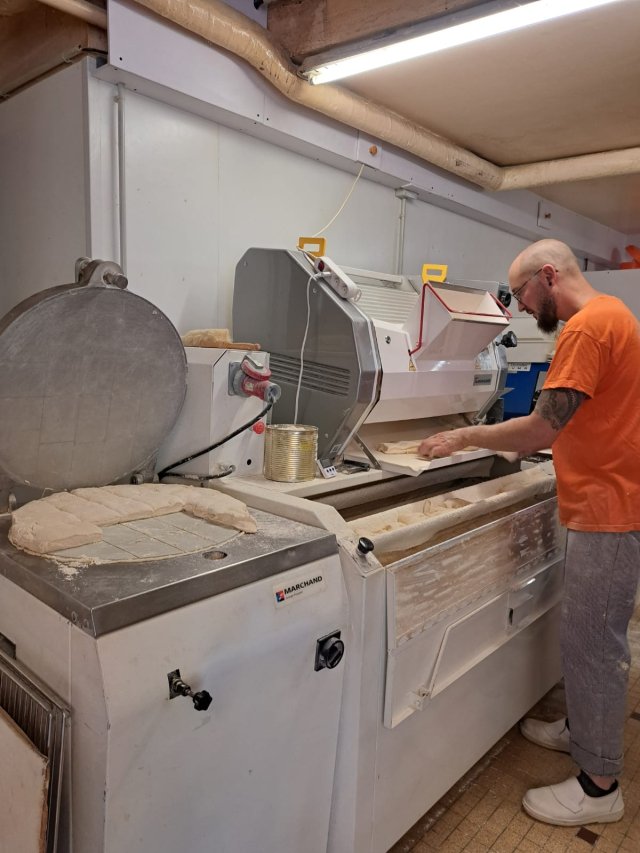 A day in the life of a French baker
Fred usually starts his day at 2-3am so that everything is ready for the first customers when they open at 6.30am. He finishes in the bakery at around 1.30pm and starts preparing for the following day.
Making the dough for the baguette: the kneading process & resting time
Fred makes the dough from a mix of flour, homemade yeast (made with organic grape juice), water and salt and puts it in the fridge for 24 to 48 hours at 3°C/37.4°F, depending on the flavor he wants the bread to have. The longer it stays in the fridge, the better the taste and the conservation of the bread. The dough rises during this time.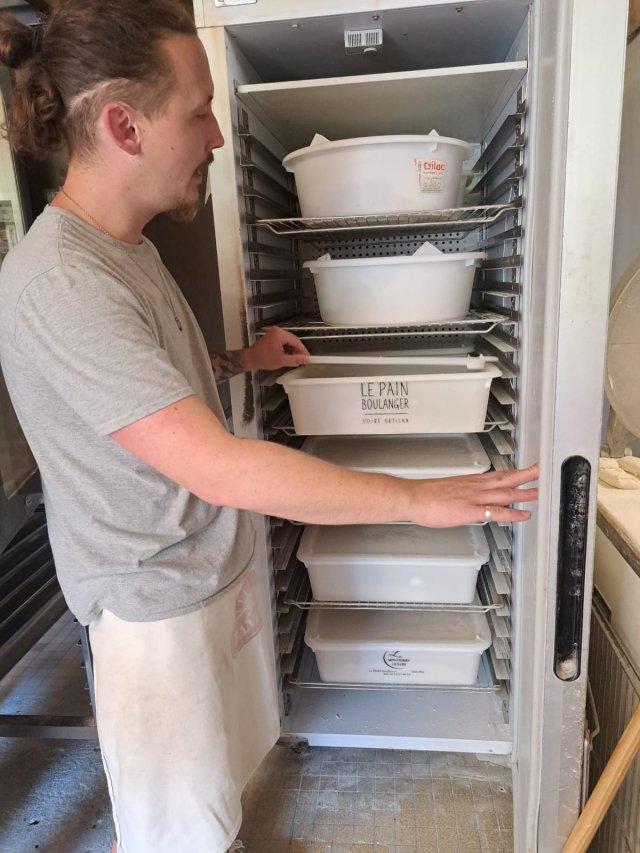 The shaping, fermentation & baking process
Then he shapes the bread and puts it in a fermentation room, where the temperature of the dough slowly rises from 3°C to 20°C (37.4 to 68°F).
By morning, the bread is ready to be cooked in the oven for 20-25 minutes at 240-250°C/464-482°F.
Then the baguette is ready to eat! Yum!
There's nothing better than eating a chunk of baguette - a quignon - while it is still warm!