Vincent van Gogh spent much of his working life in France, which leads many to wonder whether he was French. He was in fact Dutch, born in Zundert in the Netherlands in 1853. In 1888, after a few years in Paris, van Gogh decided to move to the South of France. The unique light in Provence fascinated him, and the quality of life there suited him.
Arles was the first city he moved to and was his muse for some of his most renowned paintings and drawings. Nowadays considered masterpieces of this period, his abstract artwork was perhaps 'too modern' for the 19th century, and unfortunately often not appreciated. In the two years van Gogh spent in Provence, he produced about 200 paintings and 100 drawings. 
Orchards in Blossom near Arles, Vincent Van Gogh, 1888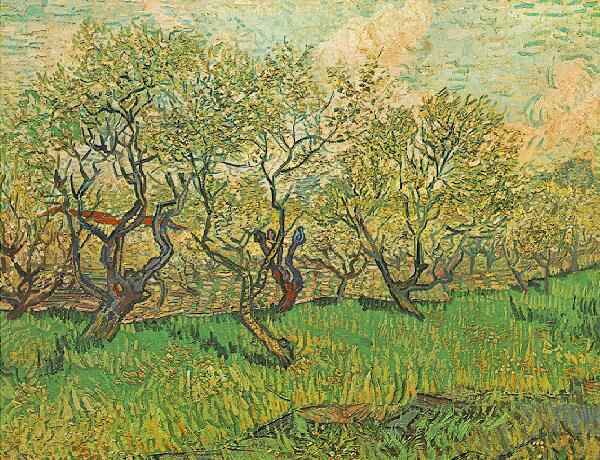 Vincent van Gogh was inspired by Japanese art and enjoyed painting outdoors. Some of his paintings depicted the awakening of spring and its blossoming trees, the hot summer season with the harvests and its fascinating starry warm nights.
Van Gogh set up a pleasant studio in the idyllic provincial region and encourages other painters to come. Paul Gauguin arrived in Arles and they shared their artistic lives until one day Vincent Van Gogh, suffering for a mental illness, cut of part of its ear. He stayed a few more months in Arles before being interned in the asylum of Saint Rémy in 1889. 
Van Gogh in Provence today
For those interested in this Flemish painter, you can walk on Van Gogh's footsteps in Arles - with a new Van Gogh Fondation - and in Saint Remy de Provence, at the asylum (roman cloister) where he spent the penultimate year of his life.