Region
in Provence & French Riviera

Gourmet Food
Countryside

Art & Museums
Enjoy the sweet scents, vivid colors, flavorful tastes, sunshine and warm wind of Provence & the Riviera. 
To save time and energy, we recommend you fly in and out of Marseille (or Nice) International Airport. Otherwise, we can also help with TGV train tickets. 
Price
US$ 4 730
Per traveler, including taxes,
based on double occupancy.
Your accommodations
Pictures of the specially selected accommodations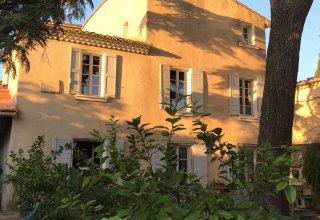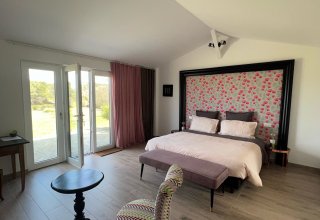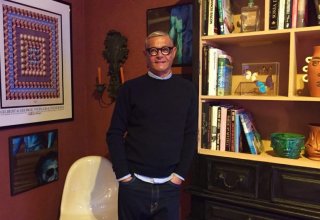 Step by step
Northern Provence in a quaint town
Your itinerary starts with 4 nights in the heart of a peaceful provençal town near Mount Ventoux. Your lovely hosts will welcome you in the house they entirely remodeled. At night, refresh in the garden with swimming pool or enjoying a dinner cooked by Eric, your host. A very Provençal experience!
Northern Provence remains the most authentic part of Provence, with little villages and dramatic landscapes. If you are interested in Roman ruins, you'll have a lot to see: the amphitheater at Orange, the arenas at Arles and Nîmes or the Pont du Gard. We will also take you to smaller sites – less famous and much quieter. For the gourmets, we will recommend a farmers market or a wine cellar for each day of the week!
Discover Avignon, the city of the Popes, or the Chateauneuf-du-Pape red wine vineyards. On the wine subject, we will take you to a place you could not find on your own . . . lost in Provence's mountains, at a very private wine estate. Here, you will take a tour to the winery, then enjoy a wine tasting followed by a nice picnic in the vineyards. A very romantic experience. 
Southern Provence between the Luberon & Aix
For the following 4 nights, stay half-way between Aix-en-Provence and the Luberon hills, in a very hidden B&B lost in the "garrigue" shrubland and pine forest. From the B&B, you can explore the landscapes which inspired so many painters including Cezanne. 
From here, discover the beauty of Southern Provence as you visit picturesque little villages in the Luberon or bigger cities such as Marseille and Aix-en-Provence. Tour the salt marshes of the Camargue, take an easy hike in the calanques near Cassis or visit the Alpilles region, where you will find beautiful Saint Remy de Provence and Van Gogh's favorite landscapes. We will tell you where to buy the best olive oil or lavender products!
We also plan for travelers interested in Jewish history to spend a day with a private guide. Provence has a lot of Jewish heritage and culture to discover such as Cavaillon or Carpentras synagogues, which are among the oldest in France. 
The Riviera: Seaside & Hinterland
After about a 3hr drive, you will arrive in the French Riviera, in a lovely historic town uphill, so away from the main crowds. Stay in a very artsy B&B, where your lovely host, who was born here, will be very happy to share a lot of tips & hints for you to make the most of your stay.
In the Riviera hinterland, you will have the opportunity to discover some of the most beautiful handicrafts in France, particularly ceramics, sculptures and paintings. For art lovers, the many art museums of Nice and its surroundings will amaze you with masterpieces by Chagall, Matisse and Picasso. We have included in this package the museum pass so you won't pay for most of the sightseeing on the Riviera. 
But the Riviera is even more than art and museums. The "Cote d'Azur" is a marvel of fabulous 19th century villas and sapphire water coves. From Antibes to Monte Carlo (Monaco), seaside resorts will satisfy all your shopping desires during the day. And at night, you can rely on the Riviera's bars and seaside restaurants to entertain you.
Nature is always within reach, with many hiking trails, biking tours or natural rock climbing possibilities in spectacular scenery.
Oh là là, what a trip !
Activities included
Wine Tasting & Picnic in a very private Estate
Explore a very private wine estate, lost in the hills of Provence. You will enjoy a tour of the estate followed by a wine tasting, then have a picnic lunch in the vineyards. A very special place you would not find on your own. 
Jewish Heritage Tour in Provence
Spend a half-day with Elo, a private guide, to discover the Jewish heritage in Provence. You'll get to understand a lot about Provence history.
Riviera Museum Pass
Get free access to Nice and the French Riviera art museums and sites to visit such as Historical Villas, gardens or aquarium.