Les Herbes de Provence is a medley of various dried herbs that you can find in the Provencal region. The usual ingredients are savory, rosemary, marjoram, oregano, sage, basil and thyme. Many blend of herbs de Provence can be found and use in cooking to enhance the flavours.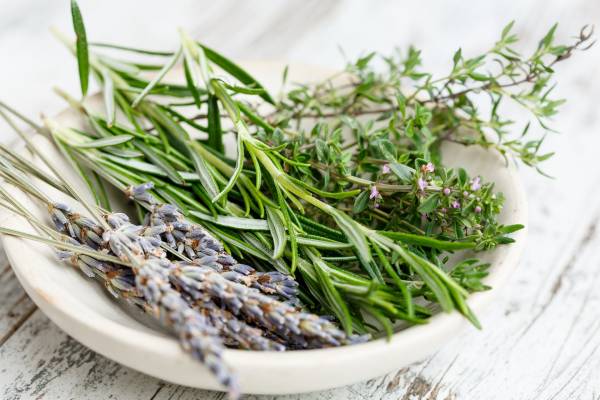 Herbs of Provence - ©Gate74-Pixabay
A very easy tip: while cooking a pork or beef roast or even a chicken in the oven, mix some herbs with a good olive oil - that you brought back from your trip in Provence - and spread it on the meat : it will make like a crust and give a delicious flavor to your dish.
Herbes de provence, such as thyme or rosemary are also excellent as essential oils to treat colds or sinus congestion. And last but not least, lavender oil has relaxing/sleeping virtues: just a drop of lavender oil on your pillow and you'll sleep like a baby.