France History Tours
Get immersed into the Battle of Normandy and Bayeux history. 
How To Get There
This Day Tour starts in Bayeux. From Paris, you can take a direct train. 
Bayeux Old City
Bayeux may not be well known compared to Omaha Beach but the city has a lot to interest travelers. 
We plan for you to walk around Bayeux old city in the morning. We will provide a detailed map and information: restaurants, special shops, streets you don't want to miss. 
You will also see the famous Bayeux Tapestry which is a beautiful testimony of the Middle Ages and William the Conqueror history.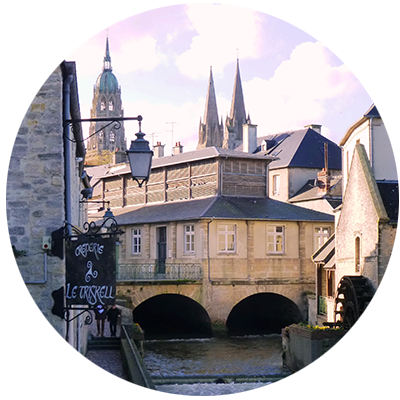 The WWII Landing Sites
In the early afternoon, you will meet with your Private English-speaking Guide in Bayeux. 
Your program can be tailor-made but if no special request, your guide will take you to the most famous US or Canadian landing sites. 
American travelers will visit Omaha Beach, Colleville Cemetery and Pointe du Hoc, while Canadian travelers will go to the Juno area.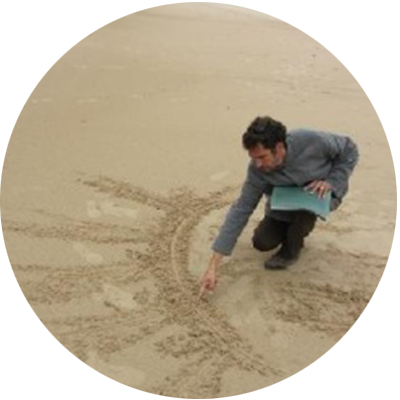 Going with a private guide makes your tour very special. Without it, you will only see «beaches» and a guide will have you really understand what happened during the Battle of Normandy and bring it back to life for you. 
We will also recommend some books or movies for you to deepen your knowledge about this part of history.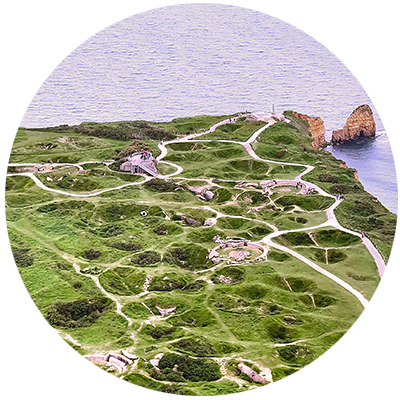 At the end of the day, the guide will drive you back to Bayeux train station. 
This day tour includes:
- Admissions to Bayeux Tapestry and Audioguide
- Bayeux old city maps, tips for restaurants and places to visit on your own
- A Private Guide for a Half-Day with his vehicle
It does not include:
- Transportation from/to Paris
- Lunch
Price
US$ 550
Per traveler, including taxes,
based on double occupancy.