France is a nation of gourmets.
The French cuisine is renowned worldwide for its unique savor and elegance. The cult of the food and meal is deeply ingrained in the French culture.
We, the French, enjoy taking our time to taste the food and appreciate our company, it will not be rare to spend two or three hours dining.
But what is French cuisine? The recipes considered French might not be commonly cooked in the entire France. Indeed, each region of France has its own traditional recipes and traditional dishes. Whatever the region, French food will not disappoint you.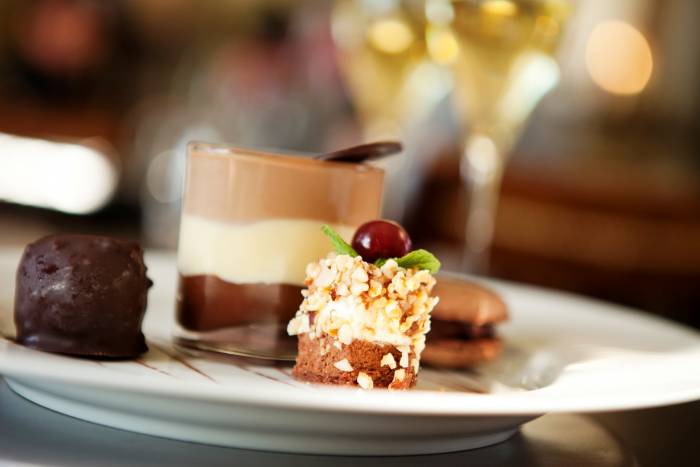 Chocolat Desserts - ©Stevens Frémont - CDT Touraine
Travelers who have food allergies can let us know in advance and we will advise their accommodations, cooking class etc. The French cuisine offers a very wide range of recipes and products that you will still be able to enjoy it. 
Too much to choose from ?
There are a myriad of French restaurants, only in Paris you can count more than 5 thousands restaurants. Dining out is a national sport in France, however, the large choice of restaurants can be a nightmare.
We will naturally guide you and offer a short selection of the best and most pleasant restaurants in France that we personally tried and picked.