40 miles south-east of Paris, in the heart of the Fontainebleau forest, you will discover the magnificent palace of Henri II and Catherine de Medici.
Adored by the royalties of France for its proximity to Paris and abundant hunting grounds, the Chateau de Fontainebleau was a significant place throughout French history, involving emblematic individuals such as Francois I and Napoleon.
Today, it's far away from being as crowded as Versailles castle, and is a beautiful place to visit.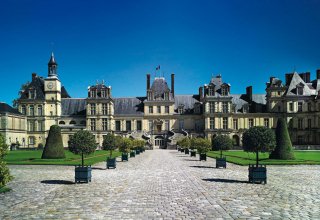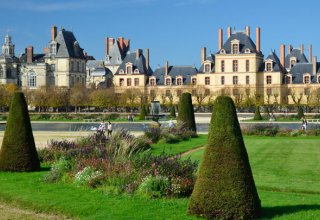 On the way to Fontainebleau but much closer to Paris center is Vincennes. Situated in the suburbs of Paris, Vincennes is known for its Chateau de Vincennes, a medieval castle, its woods, Bois de Vincennes, and its zoo that just opened few years ago after huge reconstruction work.