Capital city of the French region Burgundy, Dijon is situated in the eastern part of France. Former home of the powerful Dukes of Burgundy, Dijon became a place of wealth, power and recognition.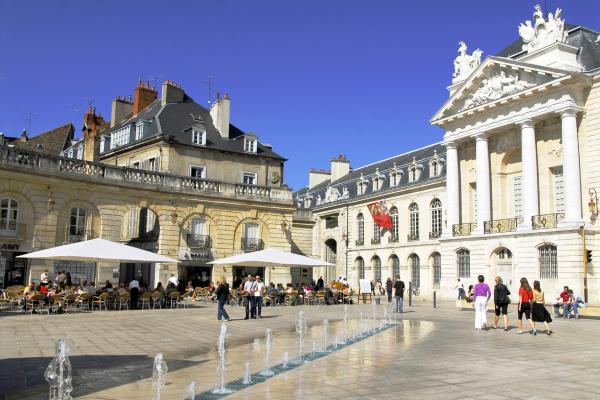 Dijon main square - ©Alain Doiré - Bourgogne Tourisme
Dijon is famous for its mustard, the Burgundy wines, its architecture, arts and sciences.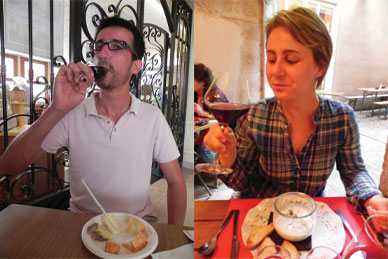 Guillaume & Emilie having some difficult times tasting wines, Oeufs moeurette and cheeses in Burgundy
For centuries, the Dukes of Burgundy would stay independent from the French kings. They fought against Joan of Arc and sold her to the English during the Hundred Years War. Over the centuries, they spread their authority over the neighboring regions all the way to Belgium and Holland. The Dukes of Burgundy only surrendered to the French crown in 1477 when Duke Charles the Temeraire (Charles the Bold) was killed.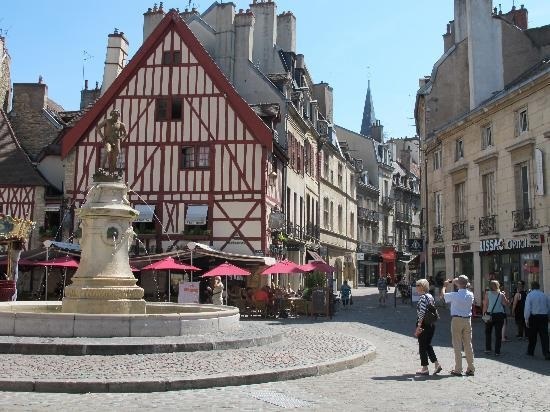 Dijon old town - ©FJFY
You will enjoy walking around the city, discovering the elegant mansions built in the 17th century, its famous Cathedral and Palace of the Dukes of Burgundy. You can also visit the place of birth of the famous Gustave Eiffel (architect of the Eiffel tower in Paris as well as the Statue of Liberty) and home of Voltaire.
If you are lucky enough, you might come during Dijon international flower show called Florissimo, an explosion of colors and scents, a delightment for the eyes.