The Ultimate Guide to Driving in France
We know that driving in another country can be a daunting prospect, especially if you don't speak the language or you usually drive on the other side of the road. But if you want to explore all of France's hidden gems, including some of the most beautiful villages in France, driving is your best option.
Here we share information, tips, and recommendations on driving in France that we have accumulated over many years of working with foreign travelers. Alternatively you can find out more about the car rentals we include in our self-drive tour packages.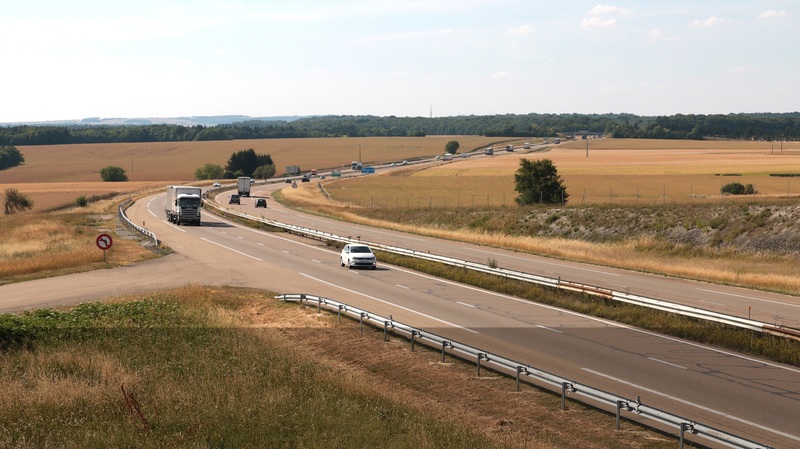 French RENTAL Cars
Most people in France drive a stick shift/manual car, so although it's possible to rent an automatic car, they're not that common. On our tours we always reserve automatic cars for our travelers unless they tell us they prefer to drive a manual car. That said, in France even automatic cars are different from those in other countries. But don't worry - take a deep breath, and with our help, everything will be fine!
Size and security
French cars are smaller than your average American car - be sure to rent a car that will meet your needs, based on the number of travelers. (Don't worry - if you book a tour with France Just For You, we will take care of the car rental - all you'll have to do is pick up the keys). With regards to security, it's fine to leave some bags on the back seat but we recommend leaving your valuables in a hotel room (or at your premium B&B accommodation if you're traveling with us) or hiding them in the trunk.
The gearshift
The automatic gearshift might not feel as smooth as the one you're used to back home. You might literally feel the gears shifting as the car changes gear. As automatic cars are not that popular in France, the car manufacturers have not invested much in this technology for domestic cars. On the stick-shift, 'R' means Reverse; 'A' means Drive; and 'N' means Neutral. You might also have a manual option ('M') where you can pinch on the stick to change gears.
Some car keys are actually more like a card. In this case, you need to insert the card and push the Start/Stop button. Be careful not to leave the card inside the car when you leave.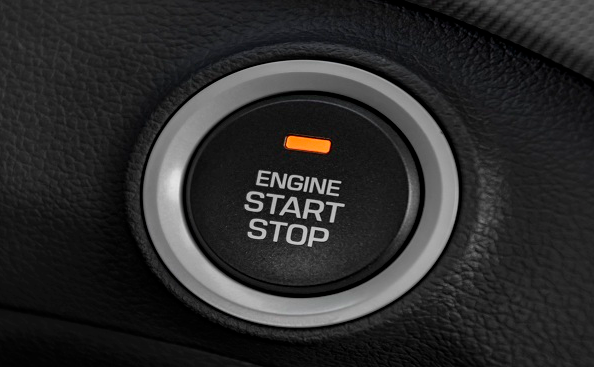 Some cars are equipped with another type of "Start & Stop" mechanism. The way this works is that when you stop - at a red light for example - as you push down on the brake pedal, the engine will stop after a few seconds, to save gas. To restart the car, you only need to push on the brake pedal again. Don't worry; the car will start up again quickly!


GPS
Although car rental agencies in France will give you the option to rent a GPS, we recommend bringing your own from home so you feel more comfortable using it. Alternatively, you can use Google Maps or Waze on your cellphone if you have data roaming. On our tours, we include a French smartphone in your travel pack to use for the duration of your trip, giving you unlimited internet access wherever you go in France and thus Waze and Google Maps. Otherwise it's always better to bring your own devices with you, as you'll know how they work, and your experience driving in France will be easier (or at least less stressful!). Another reason to bring your own GPS is because car rental companies often charge an additional fee for this service. And oftentimes, the quality isn't great. So save yourself money and stress by bringing your own GPS! You can download the map of France onto it before your trip. 
If you can't use Waze or Google Maps, bringing a portable GPS from home with an updated map of France is highly recommended. 
Is my Driver's license Valid in France?
As long as you are a tourist and have a valid driver's license written in the Roman alphabet from your country, you don't need to carry an international driver's license to drive in France. The minimum driving age in France is 18. However, rental agencies may not rent out cars to people under 21 to 25, or with less than a year's driving experience, depending on the agency. 
Speed Limits
Unless specified otherwise, these are the speed limits you have to observe when driving in France: 
50 km/hour in cities (31 miles/hr). This limit applies as soon as you pass the white and red sign with the city name. There won't necessarily be a "50" sign.
80 km/hour out of cities (55 miles/hr) on roads that do not have a median strip. Otherwise, it is 90km/hr.
130 km/hour on highways (80 miles/hr)
Remember that French people tend to drive faster than drivers in the Americas or in Asia.
Watch out for speed cameras! There are many speed checks along French roads (and the rental company will make sure you get the fine at home!).
Speed camera warnings are signposted: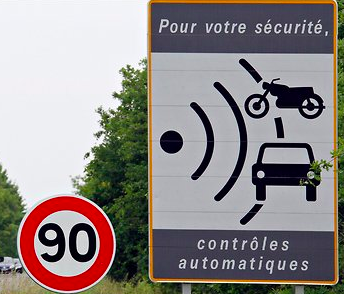 Signs for fixed speed controls in France
How to pay a French speeding ticket
If you get a speeding ticket while driving through France, the easiest way to pay is online with your credit card at www.amendes.gouv.fr. The website allows you to change the language to English. Just enter the ticket reference number (you can find this at the bottom of page 3 of the document, where it says N° de Télépaiement) and you can pay online with a Visa or a MasterCard. If you pay more than 45 days after the due date, the fine goes up. Sometimes tickets can take a while to arrive, especially if you live far from France or if your country's postal service isn't great. The due date might be very close by the time you receive the ticket, so be careful not to get hit with a larger fine!
Directions
Unfortunately, North, South, East & West directions are generally not indicated on French road signs. For example, the signs might say 'Paris' or 'Bordeaux', but you won't see 'North' or 'South'. Furthermore, the cities on the signs could be 10 miles or 200 miles away - this is just a general direction. This means you will need to learn French geography very quickly!
Unlike most countries, French road signs do not show the cardinal points.
Signs for the main roads
If you see a place name on a French road sign, the color of the sign tells you the type of road that will take you there. This will help you plan your route, depending on what type of journey you want (e.g. scenic or fast!). Here's a quick color guide:
White is used on "Départementales" i.e. small roads. On a map of France, these start with a "D". These are often the most panoramic routes, but rarely the fastest option.
Green is for bigger Départementales ou Nationales (starting with "N" on the map).
Blue is for highways (starting with "A" or "E" on the map)
This explains why you might see the same city appear on different colored signs. These show you how to get to a city on different types of roads. So 'Nice' on a green sign would indicate the route to Nice on a smaller road. But you'll want to follow the blue sign if you prefer to get to Nice quickly via the highway.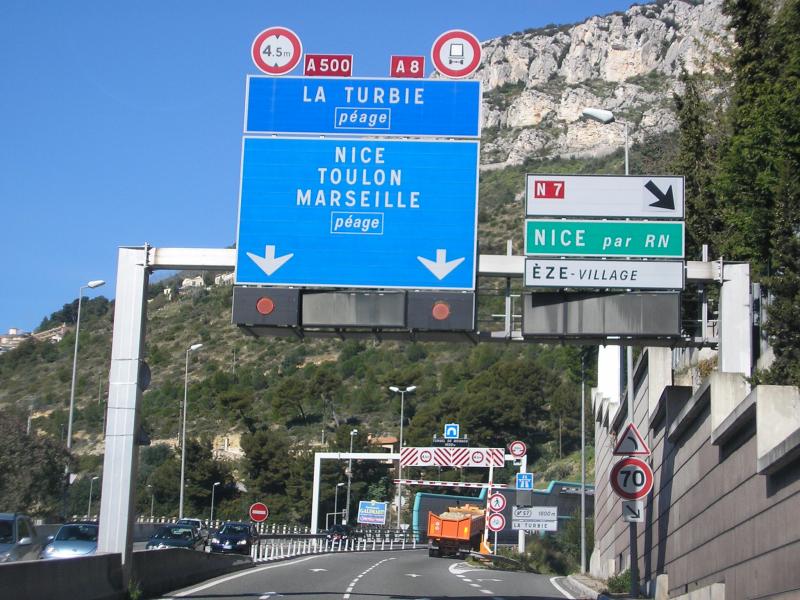 While driving in France: Highway signs are in blue and smaller natinoal or distric roads are green or white
Highways
Take the highways if you want to save time on a long journey. Highways used to be state-run but have now been privatized, meaning you have to pay to use them. Normally you take a ticket upon entering the highway, and pay when you exit.
There are many services available on the highways, such as gas stations and picnic areas. The food options aren't great, as they'll be more expensive than anything you'd find in a supermarket or grocery store outside of the highway. Eat before you travel, bring a picnic, or find a nice little place once you get off the highway.
Highway tolls
Human beings are becoming a scarcity at toll booths. The most likely scenario is that you'll be met with a machine - which is fine, until something goes wrong!  
Be very careful not to get in the wrong lane as you approach the toll barriers. The last thing you want is to have to back up with several cars behind you! Take a lane with a green arrow, a credit card sign, or a coins/notes sign above it. Do not use a lane that only has a 't' above it unless you know you have the pass you need to use the 't' lane. (Drivers with the Télépéage pass use their pass each time they go through a toll and then pay their toll charges monthly). However, if a lane has a 't' AND one of the other signs above it then you may use it. As machines can be temperamental with foreign credit cards, the safest option is to pay by cash.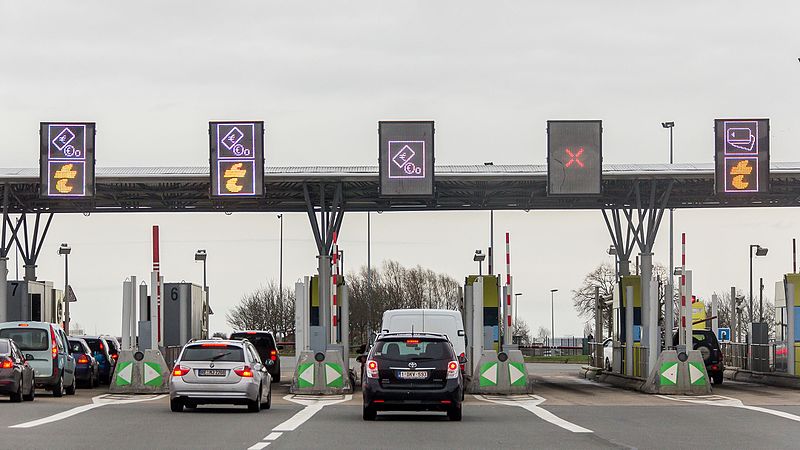 Make sure to enter the correct line at tolls while driving on the French highways/tollways
How to use a Highway Toll Machine in France
Below, you can see a photo of a highway toll machine in France. When paying the toll fee, the amount shows up right in front of you, where it says 'Prix'. Paying by cash will also avoid too many bank charges on your card for small amounts.
If available, push the British flag button to get the instructions in English.
You should insert the ticket in the "ticket" slot.
For coins, look for "pièces" on the machine. Be careful, some coins might be rejected back to the "monnaie" (change) area. Try reinserting them - it often works second time round.
OR insert your bills in the "billets" area. If some bills are rejected, try turning the note around and inserting it again. Otherwise, try another note.
OR insert your credit card (it has to have a chip) in "carte". You won't have to enter a PIN number.
Receipt is "reçu". If you do not push the button, you won't get a receipt.
If you run into problems, you could push the help button... but don't expect the help to speak English!
From experience, we know that some machines at parking lots or tollways may reject your credit card for no obvious reason. This is why you should always carry about 50 euros in cash with you.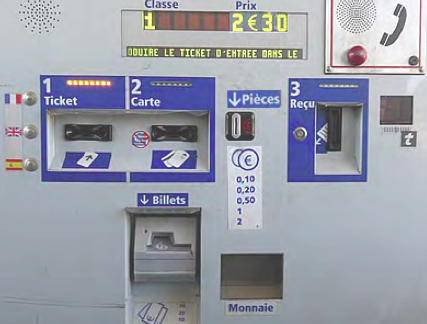 You should always carry some cash to pay at tolls on French highways
Main highways MAP OF France
Here is a map of the highways across France: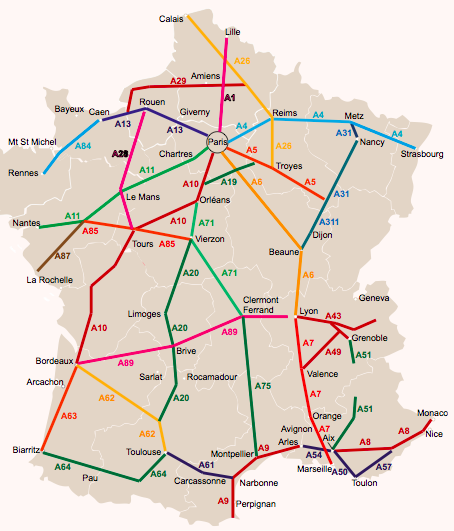 France main highways / tollways 
Highway rest stops in France
You can check the road signs for information about the services available at highway rest stops. 
In this example, you'd probably find some pretty basic restroom facilities (a stand-up WC), and a picnic area to have your packed lunch.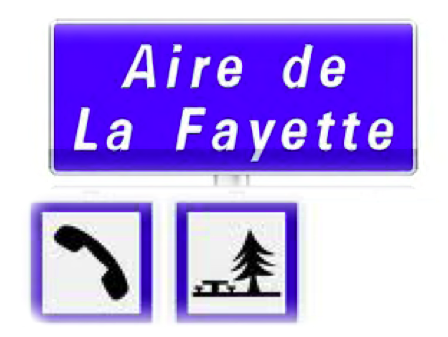 In the next example, you'll find a gas station with regular bathroom facilities, a shop, a coffee shop/machine, a panoramic view and a picnic area.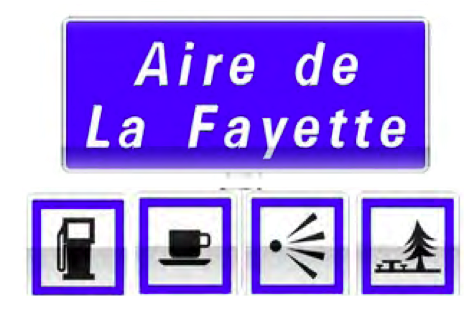 French Gas stations
If you need to stop for gas, look out for these signs on the highway (see below). These will tell you how far away the next gas stations are and the gas prices. Gazole or gasoil is diesel fuel and SP-95 or 98 (sans plomb) is unleaded gas. 95% of rental cars use diesel (but always double-check when you pick up the car) and gas stations will often sell standard diesel and 'excellium diesel'. This is just a marketing ploy to make you spend more money, and isn't necessary for a rental car. Just buy the standard stuff.
 
This is how you check gas prices and the next gas station while driving on highways in France
The Cheapest French Gas stations
The cheapest gas stations are supermarket gas stations:
Carrefour
Leclerc
Auchan
Super U etc.
These are always cheaper than Total, BP or Shell. Most of the time, they are self-service and then you pay at the cashier, giving them your pump number. When it's busy, your pump might get "blocked" so that nothing comes out. That just means that the person who used the pump before you hasn't paid yet, so you'll have to wait until they have done so before you can start filling up your tank. If you go to a gas station at night, you might have to leave a credit card or ID with the cashier before you can fill up.
We hope that these tips have been helpful and that you'll have a stress-free experience driving in France!
France Just For You Self Drive Tours
All of our tours are self-guided driving tours of France. We believe this is the very best way to experience France and discover all of its hidden gems for yourself. If you have any concerns about driving in France or would like to ask any questions about the tours, please do not hesitate to reach out and contact us. We may be able to put your mind at rest!